Wonderful over 60 woman smiles and waves every day to students ...and gets a huge surprise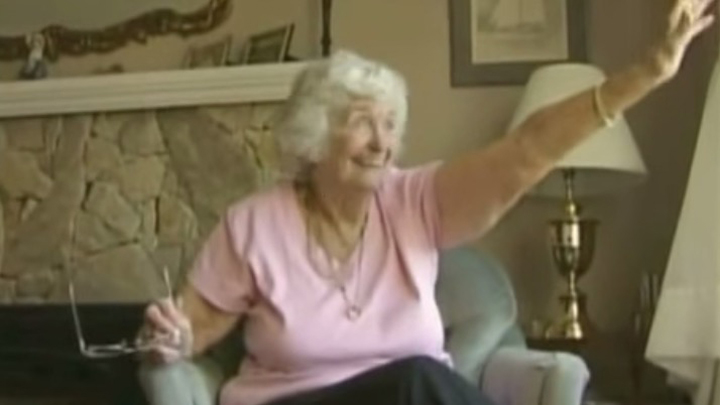 Have you ever been the type of person who waves and smiles at others, just because you love to? Well, there's other beautiful people in the world just like you, brightening strangers' lives.
One of these people is Tinney Davidson, who waves at high school students three times a day. The wave has become a part of the students' routine and they look forward to seeing her smiling face in the window.
Speaking to CHEK News in Vancouver Island, Tinney told the report, "I just like the look of the children…If they're looking in, I'll wave to them!"
Her routine started in 2007 when Tinny and her husband Ken moved to the area and noticed children walking by regularly. Sadly, Ken passed away but she continued the tradition.
"I love it and they seem to like it also, so it's been a fun few years", she said.
Ad. Article continues below.
But that wasn't all, Tinney was in for a huge surprise when on Valentine's Day this year, the nearby high school invited her to an assembly. Grateful students presented her with a gift for the kindness she had shown them.
They made a video of thanks, with students expressing their gratitude to the humble woman who would offer a smile and wave. A student said she could "count on her to be that warm smile" before school, during lunch and after school.
Tinny said she was "overwhelmed…it's just wonderful", showing that small gestures are the ones that count, and definitely do not go unnoticed.
Watch the video of Tinny below and tell us, do you have a routine where you offer a smile or wave to someone you don't speak to? Who and why do you do it?