Wonderful news for Bert and Patti Newton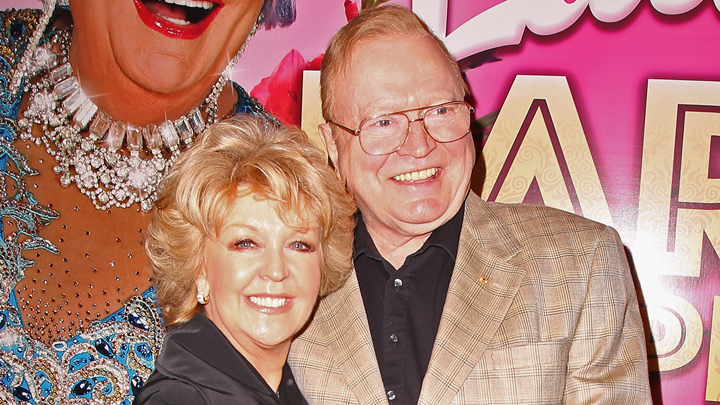 It's been a tough few years for Australia's favourite showbiz couple. They've both had health scares and have had to stand tall as their son Matthew's mental health has been in the spotlight again recently.
But now, Bert and Patti Newton have a wonderful reason to smile – their daughter Lauren is pregnant again! The happy grandparents will now be granddad and grandma to a little boy or girl, the fourth child for Lauren and her husband Matt Welsh.
"Lauren and Matt are of course thrilled to be having their fourth child as are Bert and Patti with the news," a family spokesman told Daily Mail Australia.
"Lauren feels so badly for them and giving them another grandchild is the greatest thing she can do for her family", reported Woman's Day, however a representative said it was all in the plan and "Lauren and Matthew actually always wanted four children".
"It's ludicrous to think that a couple would have a child to cheer family members up", they said.
Ad. Article continues below.
In recent weeks, Matthew Newton has been making headlines again as it was reported he had been checked into a psychiatric hospital.
The troubled star has been fighting hard to win back his reputation after a string of alleged assaults in the past decade.
Of his own health, Matthew said, "I am happy and enjoying good health and have been peacefully enjoying life in New York".
A family friend told Woman's Day, "The pregnancy was a surprise to Bert and Patti. They know how busy Lauren already is with her kids [Sam, seven, Eva, six, and Lola, three], so they were really stunned to get the news.
"But they are thrilled, as they adore their grandchildren – the more the merrier for them!"
We wish them all the best.
Share your thoughts below.