Win 'Grace and Frankie' on DVD - and a signed poster of Jane Fonda!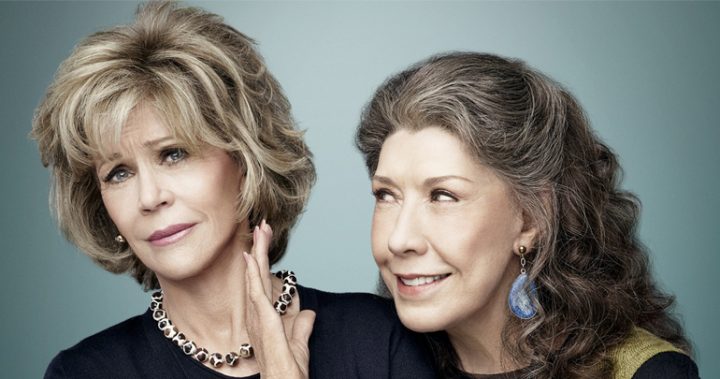 For those who came in late: the Netflix series Grace and Frankie is one of the most delightful surprises to come out of streaming TV in the last few years; one of those rare shows made for and about older women.
Ad. Article continues below.
Jane Fonda and Lily Tomlin star as the title characters: two mature women forced into an unlikely friendship when their husbands (Martin Sheen and Sam Waterston) come out of the closet – and announce plans to marry one another!
The glamorous, emotionally withdrawn Grace and the eccentric, free-spirited Frankie have never gotten along. But with the lives they knew suddenly taken away, they learn to rely on one another to find their feet again.
Grace and Frankie offers an honest, humorous and heartfelt look at tough topics: divorce, mature friendship, sexuality and the challenge of finding a new direction in your later years.
To celebrate the release of the first two seasons on DVD, Universal Sony Pictures Home Entertainment has a special giveaway for Starts at 60 readers: the chance to win both DVD sets… plus a rare signed poster of Jane Fonda!
Four runners-up will receive Grace and Frankie seasons one and two on DVD.
For your chance to win, simply fill out the form below…