Will these classic remakes star their original leading men?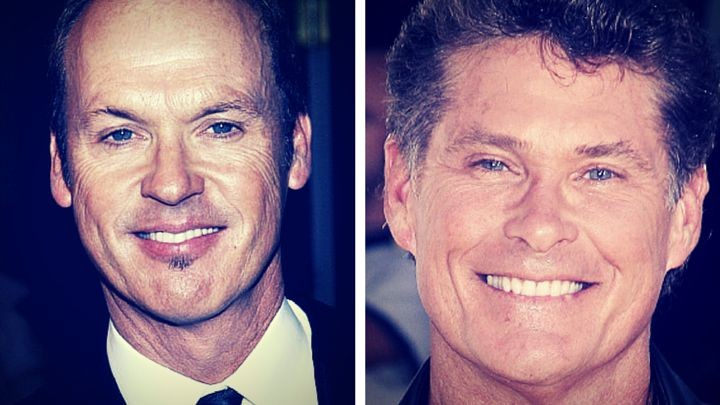 Further evidence that Hollywood has completely run out of ideas is the news that a sequel of the film that launched Michael Keaton's career is likely to go ahead.
Winona Rider, Mr Keaton's co-star in the 1988 pseudo-horror flick Beetlejuice!, said on a talkshow in the US that she is under the impression the sequel will go ahead, and that she and Mr Keaton will be starring in the film again.
Oscar nominee Michael Keaton earlier this year said he is ready to get reacquainted with the manic, demented spirit he played in the Tim Burton film, which led to his casting as Batman and has been followed by an esteemed career, for which he recently received the prestigious Modern Master Award.
Director Tim Burton has previously confirmed that the sequel is written and that he will be expecting the Birdman actor, who is now 63, to take the lead.
Ad. Article continues below.
Meanwhile, another cult classic is shaping up for a new look, with the announcement of Baywatch film based on the show that ran for 12 years, spanning the 90s. There has been talk of a movie for many years, but no film previously made it to the production stage.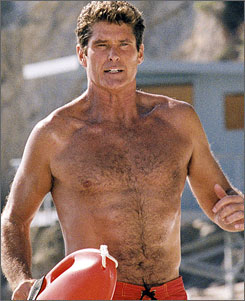 According to the Hollywood Reporter the film centres on a by-the-book and very serious lifeguard – played by former wrestler The Rock – who is forced to team up with a young rule-flouting hothead (played by27-year-old  Zac Efron) in order to save their beach from environmental destruction at the hands of an oil tycoon.
The Guardian reports, "It is not clear if original stars such as David Hasselhoff and Pamela Anderson will take a role in the big screen version, but it would be no surprise to see them enjoying cameos."
Social media users, however, say this just isn't good enough and that The Hoff, also 63, should still be a leading man.
Ad. Article continues below.
@GMA @HoffArmy If David isn't in the Baywatch movie no offense don't have plans to watch it.He was the Star of the show watched for him.

— Love my friends (@sunshinedebbie1) August 11, 2015
@GMA First I thought "NO! Allow it some legitimacy" then I thought "Wait…this is cheesy BAYWATCH..course the HOFF should be" #SocialSquare

— Lee Williams (@TheLeeWilliams) August 11, 2015
@GMA Maybe as the boss. The sands of time have shifted.

— Linda Olson (@lindamama02) August 11, 2015
Tell us, do you think these over-60 leading men should be starring in the remakes of Beetlejuice and Baywatch? Or is it time to let someone else take the lead?