Will Four Corners be the same? Kerry O'Brien announces resignation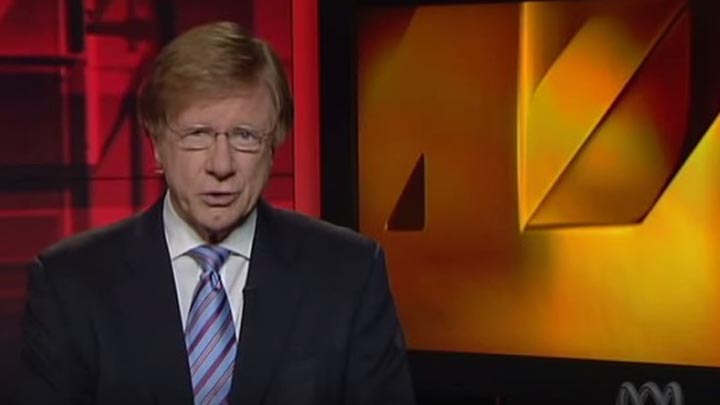 After 4 years as host of Four Corners, Kerry O'Brien has announced he is stepping down.
He's a familiar face on our screens, not only because of this show, but because he was the host of Lateline and The 7.30 Report since the 90s.
The Age reports the 70-year-old news and current affairs veteran is leaving the show at the end of this year's season.
"I'm going to leave Four Corners at the end of the year," O'Brien told Fairfax during an interview to promote his first book, Keating.
Ad. Article continues below.
"But I am really pleased and gratified that they are going to continue with an anchor into the indefinite future – as they should."
Kerry was brought in to anchor the show in 2011 after a year without an anchor. He insisted on the role because it "told the audience why they were investing the next 45 minutes in this story".
"I think a lot of people at Four Corners had forgotten, or didn't ever know, that for most of its history the show had had an anchor".
O'Brien shared his thoughts on politics in Australia, saying the last few years have been "not much short of appalling".
"We're having a little burst of sunlight nationally …it's a very interesting moment with Malcolm Turnbull as he chances his arm. The nation is reacting. There's a surge of relief because things were so bad".
Ad. Article continues below.
"I think right now Turnbull may be finding every day a challenge, but he'll look back on this period in 18 months or two years as the easy bit. And yet it's not. He's got to settle his own party down, to mend while showing the rest of us what he's about".
The "dreadful" state of the Government is one of the reasons O'Brien wrote a book about Paul Keating and his many interviews with the former prime minister. He said Keating "had become such a popular iconic figure 20 years after he left politics. There is nostalgia for a time when governments governed and leaders led".
With only a few weeks left before Four Corners wraps up, will you be watching more? What's been one of your favourite stories?