Why you should be excited about Australia's most unlikely Bollywood star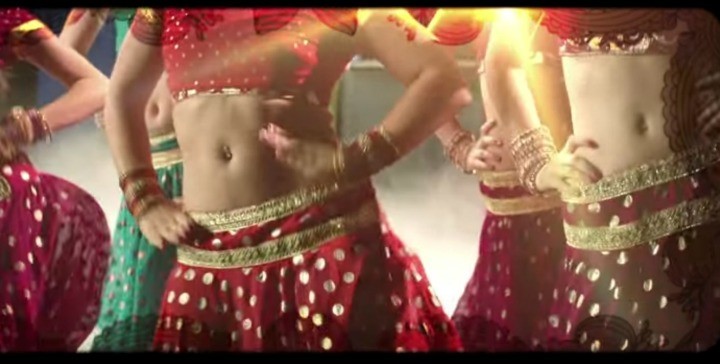 I was walking along the streets of Brisbane the other day when a huge ad on the side of the bus stopped me in my tracks. Was that? Surely not?
Emblazoned on the side of the bus was a stunning Indian woman in a typical film promotion pose alongside… Brett Lee. As in, the cricket player.
Had the world gone mad? No, it turns out that Brett Lee is indeed appearing in a Bollywood flick.
I love Bollywood! But… Brett Lee?
It turns out the Bollywood film in question also happens to be an Australian film, and it there's anything I love more than Bollywood, it's an Aussie film. We've been on fire lately, with Fury Road, Last Cab to Darwin and the upcoming The Dressmaker all showing that Australian movies punch above their weight.
Ad. Article continues below.
But back to Brett Lee.
Further research has shown that the affable cricketer has actually recorded a Bollywood song with one of the most famous singers in India (who happens to be 74) and turned down swathes of offers to appear in Indian films.
He told SBS,"I got a couple of Bollywood offers, but I wasn't ready. I was still playing cricket. Then this Australian movie came across the desk. I had a look at it and loved the script, loved what it stood for, and I thought, this would be a good chance to do my first movie. So why not?"
While Brett's song is a little bit cringeworthy (see below if you dare), but the trailer for the film UnIndian actually looks pretty good!
Ad. Article continues below.
Brett plays a typical Aussie boofhead who wants to date an "Indian chick" and has to face up to her family and community. In true Bollywood style, there is plenty of dancing and colour and, in true Australian film style, some brilliant one-liners that will be added to the Aussie vernacular before long (including, "she's not an Indian chick, she's a hottie with a dot").
See the trailer here and tell us what you think:
Do you love Bollywood movies? Will you be seeing this one?