Why is Dawn French talking about her boobs?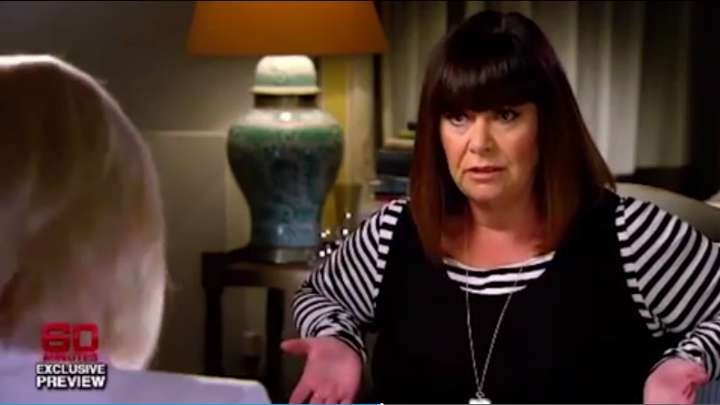 Comedienne Dawn French has had a cancer scare, lost her husband of 26 years and gained a new lease on life, but the best part of her interview on 60 Minutes this Sunday is apparently when she challenges Liz Hayes on breast size.
The current affairs program has released this clip of the Vicar of Dibley's interview with Liz Hayes, who slips up by saying, "You apparently have fabulous breasts".
French interjects, "I still, had … did you say?"
And Hayes corrects her, saying, "have".
"Yeah, I have, well you can see I have," said Dawn. "Use your eyes, I may be shorter than you but I am more, what we like to call 'stacked' than you".
Ad. Article continues below.
Dawn French will soon come to Australia with her one-woman show, which has sold-out across the UK. The writer and funnywoman is notoriously private, so 60 Minutes is calling the interview, which airs this Sunday, a scoop.
Judging by the interview clip (below), French is just as funny as ever, despite being half the woman she was. She lost a staggering 50 kilograms three years ago not, as reports claimed, in response to splitting up with her husband of 27 years, Lenny Henry but because due to a cancer scare.
She required a hysterectomy and needed to lose the weight to have keyhole surgery rather than a more invasive operation, according to the Daily Mail.
Dawn French appears on 60 Minutes this Sunday night.
Do you love Dawn French? Will you be tuning into see the full interview?