Whoopi tells Cosby: "Either speak up or shut up"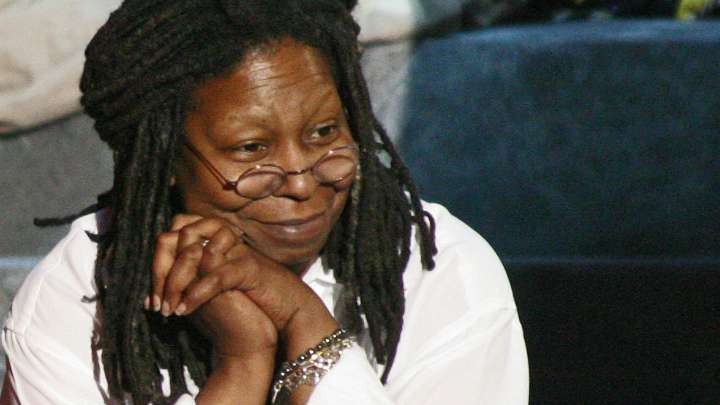 Until as recently as last week, Whoopi Goldberg has been perhaps the only person willing to defend Bill Cosby.
However, the actor turned talk-show host, has changed her tune dramatically, telling her friend and colleague to speak up about the allegations against him or retreat from the public domain.
The change of heart came as Ms Goldberg interviewed a legal expert on her show The View who explained to her the reason Cosby has not been arrested and put to trial.
For many months, Ms Goldberg has maintained her friend is innocent until proven guilty "because that is the law".
However, as legal analyst Dan Abrams explained, despite there being 50 women who claim Cosby drugged and assaulted them, he cannot be brought to trial because the statute of limitations on the crimes has passed.
Ad. Article continues below.
A statute of limitation is a law that prevents prosecutors from charging someone with a crime that was committed more than a specified number of years ago. The purpose is to make sure convictions only occur when based on evidence that has not deteriorated with time.
Rape is a state crime in the US and, in the vast majority of the cases, the time limit in which Cosby could have be charged has passed.
Ms Goldberg said, "What you're saying, is that all that's left for these women is the court of public opinion?"
Mr Abrams replied, "As a practical matter, the remedy against Bill Cosby is the court of public opinion. The only avenues against him are putting pressure on him, pulling his shows off TV, ridicule, that sort of thing."
While Ms Goldberg didn't agree with removing Cosby's shows because it would hurt other actors, she admitted to changing her stance on the situation.
Ad. Article continues below.
"If this is to be tried in the court of public opinion, all the information that is out there kind of points to guilt," she said, to applause form the audience.
"It looks bad, Bill. Either speak up or shut up."
Ms Goldberg has previously been forced to defend her position, saying on the show she had received hate mail and text message. The US network on which her show is aired, ABC, had received many complaints over Ms Goldberg's statements repeatedly defending Cosby.
As recently as last week, she reiterated that he had never been charged with rape.
The Daily Mail is today reporting Ms Goldberg may have been pressured by the network to do an about-face but, in the face of the evidence, it's just as likely the Sister Act star has simply admitted to herself that someone she has great respect for was not the hero she imagined.
Are you pleased to hear about Whoopi's change of tune on this issue? Do you think it would have been hard for her to admit the truth about her long-term friend? 
Have you ever had to face a nasty truth about someone you loved?