White House prank on Obama causes social media meltdown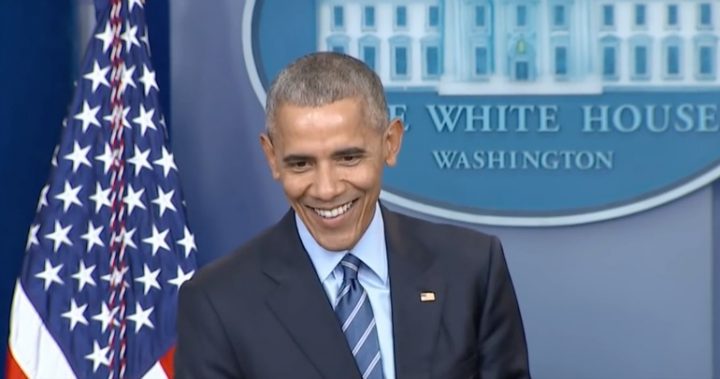 President Barack Obama is arguably one of the coolest presidents ever. No wonder in the final days of his presidency, his staffers had a bit of fun with the official White House holiday decorations. White House Photographer Pete Souza released some photos of a staffer's attempt to prank Obama with a set of decorative snowmen currently on display in the Rose Garden, reports Mashable.
Ad. Article continues below.
"We've been joking that we should move the snowmen a few feet closer to the Oval Office every day to see if anyone noticed," Souza shared on Instagram.
"Then we realised the snowmen were too heavy to easily lift. But finally this morning before the President came to the office, some helpful staff—I won't say who—moved all the snowmen so each one was peeking through a different window into the Oval."
Ad. Article continues below.
Obviously the internet would break when things like this happen. Some social media users even Photoshopped the photos and giving them funny captions.
@WhiteHouse Too easy. pic.twitter.com/Ws14Odhno4

— Jonah Gadsby (@FJGadsby) December 17, 2016
Mr. President, don't look now, but he's doing it again.
Obama: Joe, the disguise won't work. We have to leave.
Snowman: Joe who? I'm Snow! pic.twitter.com/0BLLFjYJ2g

— Dianna E Anderson (@diannaeanderson) December 17, 2016
Ad. Article continues below.
The White House staff pulled a solid prank, as Obama admitted to People earlier this month, snowman decorations freak him out.
"There's a whole kind of Chucky element to them," he joked. "They're a little creepy."
Some think that this snowman prank on Obama is the last good thing that'll happen in the White House for a while.
What did you think of this prank? Have you ever pulled a prank on someone?