Which hunky star is Australia's favourite celebrity?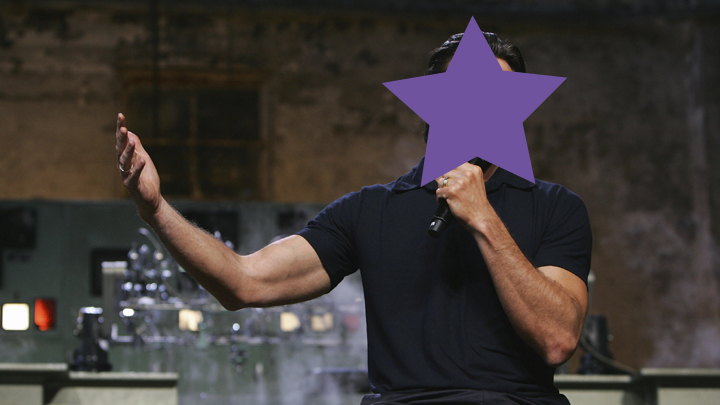 The 2015 Encore Score, which gauges Australia's reaction to more than 1000 famous people, is due to be released tomorrow but Starts at 60 can reveal who's at the top – and also who you'll find at the bottom – of the list.
So Australia's favourite celebrity, for the third time is….
Hugh Jackman, of course!
Who else would it be?
Hugh previously topped the Encore Score in 2012 and 2013. Men love him because he's a good Aussie bloke (so long as you forget about all that tap-dancing on Broadway)…
Ad. Article continues below.
And women love him because, well…
Ad. Article continues below.
The Les Miserables start who has three films upcoming films, plus two more on the near horizon, is rumoured to be filming X-Men:Apocalypse, although Hugh officially says he has hung up his Wolverine claws.  
Ad. Article continues below.
At the other end of the spectrum, jailed and disgraced Rolf Harris has replaced KiisFM DJ Kyle Sandilands as our least popular celebrity, Sandilands was the most-disliked celebrity for the past two years.
Aussie stars who have gone up in our estimation, according to the report, include The Project's Waleed Aly and actress Mandy McElhinny, best known to many as AAMI's Rhonda; Michael 'Wippa' Wipfli and Amanda Keller.
The Encore Score in its entirety will be unveiled at Mumbrella360 tomorrow.
Do you concur: Is Hugh Jackman your favourite Australian celebrity this year? And is Rolf Harris your most disliked? Who else would you add to the list?