Which favourite 60s singer was honoured today as Victorian of the Year?
Hey there Victorian of the year, we'll never find another you. The Carnival is over, we're in a world of our own; maybe someday, one day you'll be Australian of the year. Oh, you already have.
Can you guess who we're talking about?
That's right, Judith Durham has been honoured as Victorian of the Year for outstanding public and community service.
The eternally beautiful, diminutive singer from The Seekers received the award today. As well as fronting one of most popular and enduring music groups, Ms Durham is involved with numerous not-for-profit organisations, including the Motor Neurone Disease Association of Australia, the Small Miracles Foundation, Yooralla, the Aboriginal Literacy Foundation and the Australian Children's Choir.
Ad. Article continues below.
Ms Durham was born and raised in Melbourne before finding worldwide fame with the Seekers and hits like as The Carnival is Over and Georgy Girl. This later song and film of the same name was also made into a musical.
She has previously been honoured with an Order of Australia, along with the other members of the band, Athol Guy, Keith Potger and Bruce Woodley. The band was also awarded Australian of the Year, the only group to have received this honour collectively.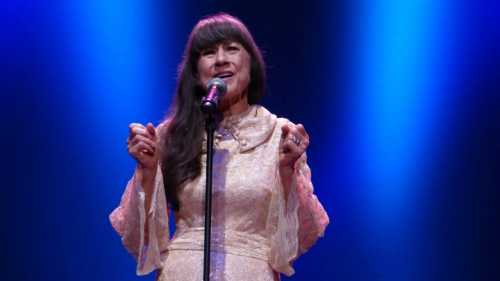 The trustees of the Victoria Day Council said Ms Durham had been anointed Victorian of the Year from a pool of nominees who had "made significant and valuable contributions to the Victorian community".
Ad. Article continues below.
The Seekers recently embarked upon their 50th anniversary, releasing a Golden Jubilee album and embarking on a world tour.
Are you pleased to hear about Judith Durham's award? And are you a Seekers fan? Which was your favourite song?