When tragedy crosses generations: Whitney Houston's daughter dies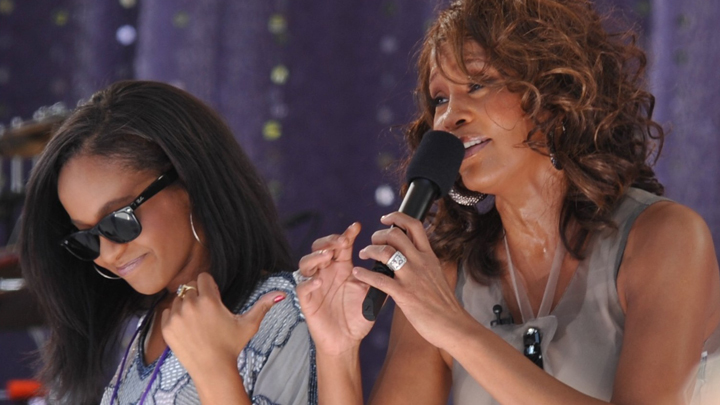 In some tragic news today, it has been announced that Whitney Houston's only child, Bobbi Kristina, has died aged just 22.
In February, the then 21-year-old was found face down in a bathtub, which echoed an eerie resemblance to her own mother's death almost three years to the day.
She remained in an induced coma since and had suffered massive brain damage and was expected never to wake up.
"It is hard to say goodbye. On Sunday, July 26, Bobbi Kristina Brown made her transition peacefully," said a statement posted to Whitney Houston's Facebook page. "The family thanks everyone for their loving thoughts and prayers. As Bobbi Kristina would say: 'The wind is behind me and the sun is in my face.' "
"She is finally at peace in the arms of God. We want to again thank everyone for their tremendous amount of love and support during these last few months", the Houston family told USA TODAY.
Ad. Article continues below.
She had spent the last months in two Atlanta hospitals, a medical rehab facility and a hospice, much of the time in an induced coma and on life support.
It's not known whether this was a suicide attempt or a tragic accident, but either way, our hearts break for her family and the global community who desperately wanted this young girl to make it.
It marks a very worrying and upsetting trend of how tragedy can cross generations. Like Whitney and Bobbi, there have been a number of other sad deaths that have mirrored each other. One recent example was the awful news that Peaches Geldof had died of a heroin overdose, just as her mother had years earlier. They were both so young when they died, and left behind children who may never heal.
According to a 2010 study in the Journal of the American Academy of Child & Adolescent Psychiatry, how and when a parent died strongly influences their child's risk. The findings showed that parental suicide affects children and teens more profoundly than young adults and it is likely that environmental and developmental factors, as well as genetic ones, are at work in next-generation risk.
Ad. Article continues below.
"Losing a parent to suicide at an early age emerges as a catalyst for suicide and psychiatric disorders," said lead investigator Holly C. Wilcox, Ph.D.
For those of us who have lost someone close to us, family support is the most important during the hard times.
RIP, Bobbi Kristina.
Share your thoughts below.