What will the new princess look like age 10?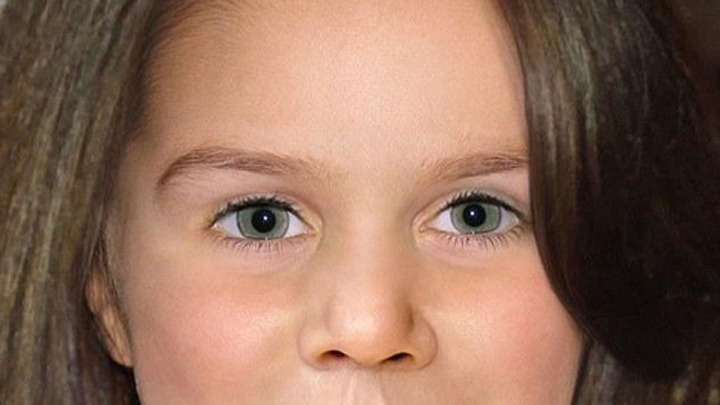 She may be less than four days old but people are already speculating who Princess Charlotte Elizabeth Diana will look like as she gets older!
A photo by a forensic artist has merged images of little Charlotte's parents William and Kate to create an image of what she could look like in 2025.
Here are photos of the new Princess's parents around age 10 – how cute are they!?

Photo: A G Carrick (L), Middleton family (R)
Ad. Article continues below.
To give us a glimpse into the future, US forensic artist Joe Mullins has created an image of how the princess might look at age 10 using the latest computer technology.
The Washington-based artist produced an image of 10-year-old Charlotte after studying photos of Prince William and the Duchess as children.
He believes Charlotte will have brunette hair, a prominent chin and olive skin.
So exactly how accurate is Mr Mullins' picture? "My day job means I have acquired a skill which means it is always in the ball park", he told The Daily Mail.
He trained as a graphic designer before joining police doing both age progressions of missing children and facial reconstruction from the skull. The Daily Mail reports that his work has helped trace countless missing children over the 11 years he has worked in forensics.
"For Kate and William's baby – I think there is a lot of good genes in the mix there.
"There is a science behind the process. The darker features are more dominant with Kate's olive skin and dark hair", said Mr Mullins. He also said that Charlotte's look will be "remarkably different" to Prince George, who takes after his father.