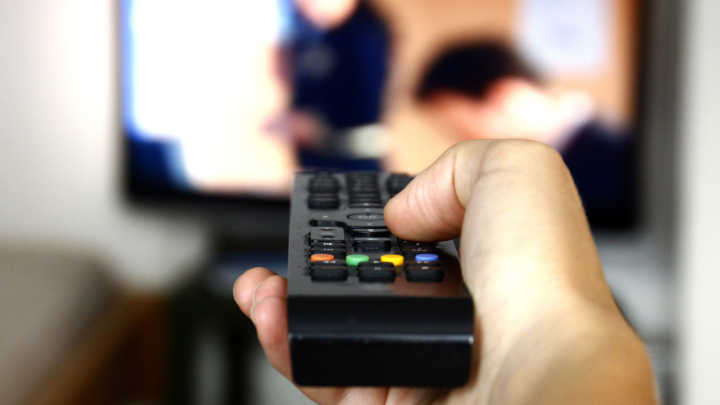 2014 was a stellar year for Australian programming – our Australian broadcasters went all out and offered viewers some of the most diverse entertainment in living memory. From fan favourites like The Block and The Bachelor, to newcomers such as Gotham and House Husbands, our networks have been doing their very best to deliver diverse content in order to satisfy all Australians.
So what shows should we be excited for in 2015? We did our research and put together this little list of entertainment that's headed to your TV this year.
Brand new content:
The First ANZACS
Ad. Article continues below.
Channel Ten commemorates the 100th anniversary of the Gallipoli campaign in World War I with The First ANZACs. A unique series of mini-documentaries, the program aims to bring to life the diaries and letters from Australian heroes and heroines. The all-star cast includes Kat Stewart, Peter Phelps, Matt Day, Rodger Corser, Rob Carlton, Brooke Satchwell, Shane Jacobson and many more.
Gallipoli
Channel Nine's answer to The First ANZACS takes viewers to the battlegrounds of Gallipoli. An 8 part mini series, this show features a wealth of Australian acting talent.
Ad. Article continues below.
800 Words
Packed to the Rafters' Erik Thomson returns to Channel Seven in the comedy drama series 800 words, about a widowed writer who takes a sea change with his two teenage daughters.
The Peter Brock Story
A hero to generations of Australians, dominating motorsport for more than two decades, The Peter Brock Story, produced by Shine Australia, tells the story of a unique Australian in a high-octane drama event. Can be watched on Channel Ten.
Ad. Article continues below.
Australia: The story of us
A Channel Seven documentary series spanning 40,000 years of Australian history
The Bachelorette
Ad. Article continues below.
After last year's series of The Bachelor Australia on Channel Ten, fans took to social media calling for a local version of The Bachelorette. This year, their calls will be answered, as some of the country's most eligible bachelors compete for the heart of just one girl. 
Aquarius
Channel Seven is taking a chance with this new US drama, set in the 1960s. Starring David Duchovny as a tough, no nonsense homicide detective on the trail of Charles Manson.
Ad. Article continues below.
The Odd Couple
Matthew Perry (Friends, The Whole Nine Yards, 17 Again) developed, executive-produced and stars in an updated version of the Neil Simon classic. Perry plays messy sports writer Oscar Madison, who takes in his friend – neat-freak photographer Felix Unger, played by Thomas Lennon (The State, Reno 911!) – After his wife kicks him out.
Returning Content:
The Bachelor
Ad. Article continues below.
Channel Ten will be returning the immensely popular Bachelor TV show, where a group of young women compete for the heart of one man
My Kitchen Rules
Channel Sevens show where contestants compete against each other in a series of cook offs every week returns in 2015.
Ad. Article continues below.
Wonderland
Returns with more drama, more romance and exciting new cast members on Channel Ten.
The Block
Channel Nine's hit renovation show will return in 2015.
Ad. Article continues below.
In addition, breakfast TV shows like nine's Today and seven's Sunrise will be returning. Channel Seven will be hosting the AFL, Channel Ten will host the Big Bash Cricket League, with Channel Nine hosting the NRL and The Footy Show.
What shows are you most looking forward to? Tell us what you think of the upcoming TV shows.