What makes the Kardashians so fascinating to so many?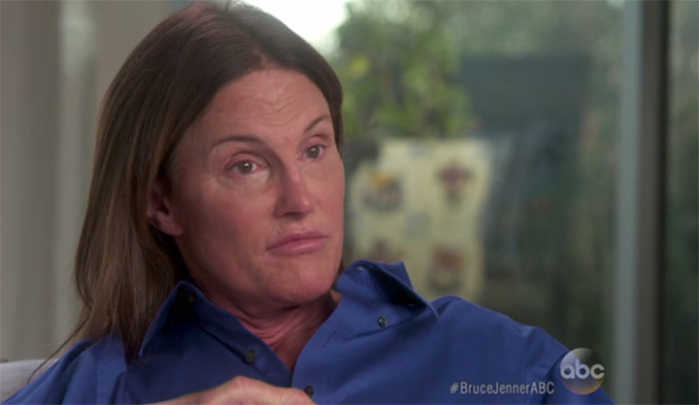 As we move through another wave of Kardashian sensation, with the official baring of Bruce Jenner's soul as "more woman than man", my inner skeptic has got the better of me, perhaps prejudging the event before it was declared as the most tasteful Kardashian moment it could possibly be. But I have to throw it out there today: how has society elevated this family to such a status that they have whole continents of people, more than 17 million of them, following their every word and every movement? Are we really all so hungry for voyeuristic entertainment that people's massive and very personal journeys should be major media items?
Bruce Jenner's interview with Diane Sawyer appears to have travelled further and wider than most popular current affairs shows, making the covers of papers and magazines worldwide. In his own way it appears he too has the skills to "break the internet" the way his stepdaughter did in 2014 with her famed champagne bottom photograph. It at least sounds as though he is legitimately standing up for the rights of the transgender minority, and shining a light on the challenges they face with grace, for now. But the marketer in me wants to know whether his massive coming out on the ABC Channel might also have something to do with the new reality TV show he plans to launch on E!, another extension of the Kardashian brand that made the channel what it is today… as Variety magazine called it, "cultural pollution".
The Diane Sawyer special aired at prime time in the US has, without a doubt, flipped Jenner from being the rather tawdry sports hero-cum-reality TV star to being hailed as the transgender persons' hero, which certainly should be celebrated considering the courage required to publicise this journey rather than keep it private. But will the grace with which he manages himself be maintained when Diane Sawyer and the ABC leaves the room and he rejoins the party on E!?
Ad. Article continues below.
The real question on the tip of my lips is how many special announcements will Bruce Jenner be able to make before the launch of his new TV show on the E Channel? Can he keep the world, and more particularly, the 17 million Americans who tuned in to see him on Friday, well-fed in the same way as his famous daughter? Carefully peaking our fascination right when that show launches so everyone, all over the world is sucked into the vortex and beyond desperately curious to see what all the fuss is about? Isn't that how The Kardashians do it? They masterfully crank the handle of media outlets to serve their marketing purpose, empowering them to heights we can only establish after the moment in which they peaked at world-first levels.
One can only hope that something good comes of it for transgender people and that putting someone like him on a pedestal for their very personal public journey doesn't take it to extremes in the public eye. This, folks, is going to be an international social experiment, the way gutter TV has only got the chance to to bring us. Will you be rushing home to watch it and help elevate Jenner to super-icon of all things hard?
Another Kardashian moment, or something massive for the world? You tell us. Am I heartless, or just cynical? What makes the Kardashians so fascinating to so many? Tell me today (And I am happy to be wrong if you think I am).

ABC Breaking US News | US News Videos
Ad. Article continues below.
What did Kim Kardashian have to say about Bruce Jenner's historic Diane Sawyer interview? http://t.co/zhhyDxcq73

— Us Weekly (@usweekly) April 27, 2015
Check out the interesting throwback pic Kylie Jenner posted of her dad, Bruce Jenner http://t.co/blsjJ5GcsD

— TMZ (@TMZ) April 27, 2015
"Have an open mind and an open heart…I'm just doing what I have to do." http://t.co/EKZgx3tSDs pic.twitter.com/QQKIIL0YPY

— ELLE Magazine (US) (@ELLEmagazine) April 26, 2015
Ad. Article continues below.
Bruce Jenner's transition to womanhood shows us what's still great about America. http://t.co/a1bAyAj8rI pic.twitter.com/RsSbdVrrtW

— The Daily Beast (@thedailybeast) April 26, 2015
Save the date: Bruce Jenner's docuseries following his new life as a transgender woman is coming to E! this summer. http://t.co/ykgAFrdEmN

— E! Online (@eonline) April 26, 2015