What has Felicity Kendal done to her face?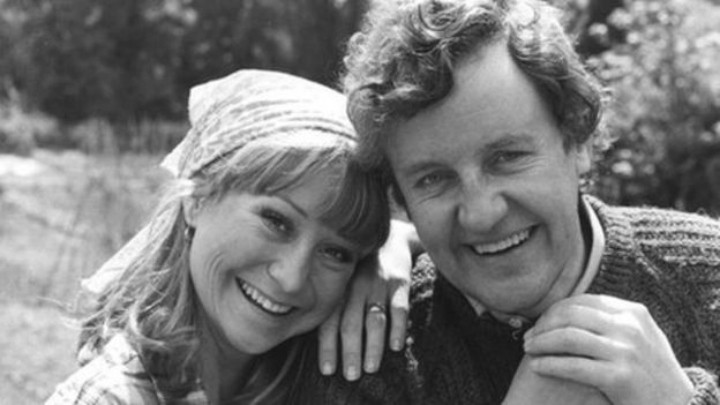 As cheeky, optimistic Barbara in The Good Life, Felicity Kendal epitomised natural beauty and youthful optimism. In her later years, however the lady who always looked as if a laugh was not far off succumbed to the pressures to stay beautiful.
She openly admitted to using Botox and fillers into her early 60s but denied having a facelift.
But then, two years ago, Ms Kendal told The Telegraph she had given up Botox because after deciding the results look "silly" on women of pensionable age. She admitted she succumbed to the treatment in an effort to look younger but the paralysing effects were such that she was unable to frown.
"I was a little bit younger and I wanted to look a little bit younger," she said. "I've now come to the point where you really have to chill out and stay how you are, otherwise you look silly – because where do you stop?"
In pictures captured this week, the actresses' new au naturale look caught the attention of the British press. After watching Ms Kendal glowing and "eternally youthful" in the TV show Strictly Come Dancing, commentators were shocked to see her without make-up, wearing her 68-year-old face.
Ad. Article continues below.
SARAH VINE: Why I so admire Felicity Kendal's new face : No matter what it says on your pot of skin cream, no … http://t.co/eOPT5bT907

— TULK MAGAZINE (@tulkmag) June 3, 2015
Sarah Vine in the Daily Mail said, "Looking at this photo, though, I can't help wondering whether she would have been better off just letting nature take its course in the first place".
"For while fillers can work well in very small, measured doses, when you go too far the effect can be quite disturbing. This is because, despite being touted as 'non-invasive', they fundamentally alter the way the face moves and the texture of the skin and underlying tissues".
As she goes on to explain, Botox freezes muscles that create deep frown lines, but too much of it in the wrong places causes surrounding muscles to overcompensate, creating new furrows in paces they wouldn't naturally occur.
Ad. Article continues below.
"That's what those horizontal lines on the bridge of Felicity's nose are. And see that puffiness on her upper lip? That is from using fillers to plump out vertical lines around the mouth (commonly known as smoker's lines). In fact, all in all, the contours of her face are all slightly out of kilter. It's as though the chemicals were holding everything in place and now that she's stopped using them it has all gone a bit wonky".
We still think Felicity Kendal is beautiful but also can't help wondering how she would look had she taken a different approach. Tell us what you think.
Is Felicity Kendal still the beauty you remember from The Good Life?