What Dolly Parton does for children every month is awe-inspiring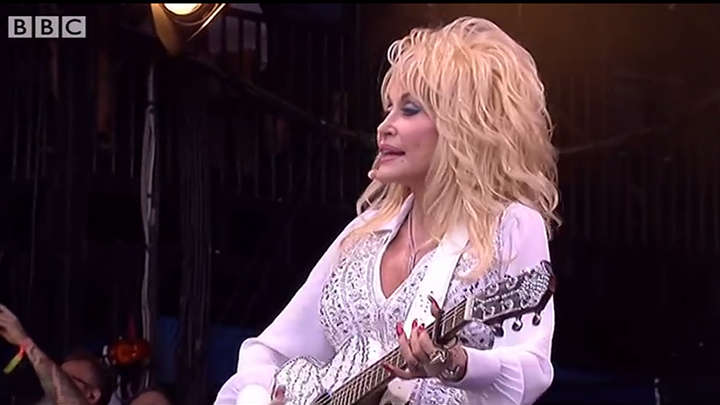 As if we didn't already love Dolly Parton enough, it has come to light just how generous she is.
Known for her soaring vocals and larger-than-life personality, Dolly won our hearts over in the 70s with her sassy tunes and big blonde hair. But she really needs to be recognised for her incredible contribution to children's education.
Dolly thinks it is so important that every child has books to read that she started a foundation, Imagination Library, which mails children a free age-appropriate book every month from birth to their fifth birthday. That's 60 books!
And the motivation behind Dolly's beautiful program is close to home – her father was illiterate.
Writing a statement for her Australian Imagination Library, the star said:
Ad. Article continues below.
The Imagination Library programme improves early childhood literacy for children by giving them a free, high-quality, age-appropriate book each month from birth to age 5."This program is one of the most important ways I know to improve the educational opportunities for children in your community.
When I was growing up in the hills of East Tennessee, I knew my dreams would come true. I know there are children in your community with their own dreams. They dream of becoming a doctor or an inventor or a minister. Who knows, maybe there is a little girl whose dream is to be a writer and singer.
The seeds of these dreams are often found in books and the seeds you help plant in your community can grow across the world.
I hope you'll agree to become a champion of the Imagination Library in your community. You will be amazed at the impact this simple gift can have on the lives of children and their families. We have seen it work in our backyard and I'm certain it can do the same in your community too!
I appreciate your interest in my Imagination Library and thank you for all you continue to do for children".
Ad. Article continues below.
Dolly was quoted as saying, "There were no books in the house growing up. And my Dad could not read nor write. It was a very crippling thing for him… my Daddy was such a brilliant man".
So far, Imagination Library has given out almost 50 million free books.
Good on you, Dolly! We love your work.