What could be more beautiful than the flowers of Floriade?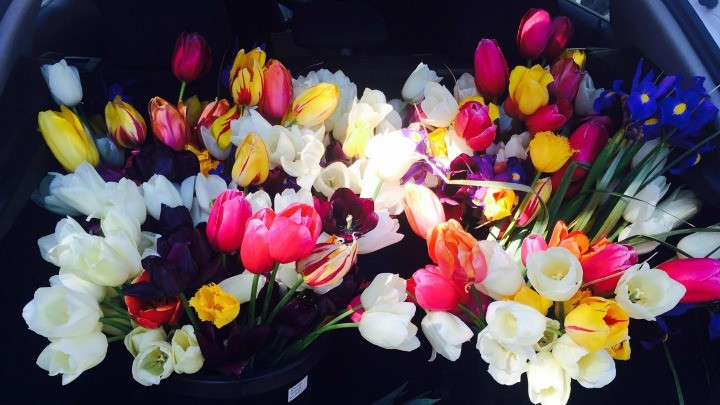 Canberra's annual flower show has been more colourful and delightful that ever before this year, but what happens to all those flowers now it's over?
Organisers of the Canberra Floriade posted this wonderful message on their Facebook page today:
"The gates may have closed for another year, but Floriade is continuing to spread joy throughout Canberra. This morning our beautiful blooms were cut and delivered to hospitals and nursing homes in Canberra. Our volunteers, sponsors and partners were also given the opportunity to take some bulbs home."
The committee also shared these beautiful images of the iconic bulbs of Floriade being removed as the festival is dismantled for yet another year.
More than one million flowers were on display at this beautiful spring festival.
Ad. Article continues below.
Have you ever been to Floriade? What's your favourite flower?