We mourn the death of a Neighbours star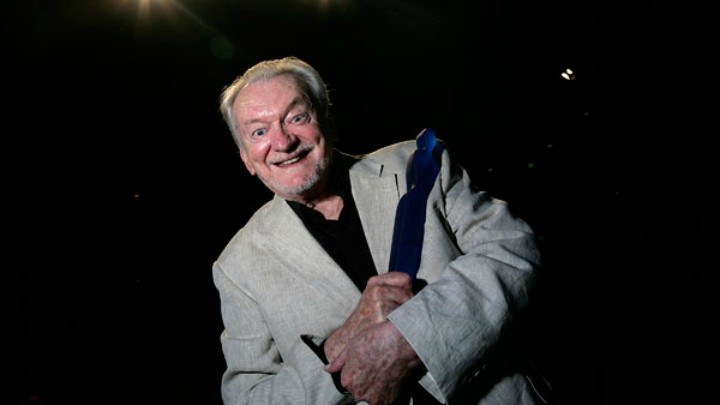 Working in both the United Kingdom and Australia, this later actor had a distinguished career spanned stage, TV and film. Among his many stage credits are A Funny Thing Happened on the Way to the Forum, Merry Widow for Opera Australia, The School for Scandal for the Sydney Theatre Company and The Great Man for the State Theatre Company of South Australia.
The veteran actor Bob Hornery died on Tuesday night after a long illness, two days before his 84th birthday.
On television Bob Hornery played Hec O'Farrell in Blue Heelers, Tom Kennedy in Neighbours, Cedric in Something in the Air, and the Pilot in Dr Who. He also featured in the Australian film Crackerjack and Mad Max: Beyond Thunderdome.
In 2010, Bob received the prestigious Equity Lifetime Achievement Award.
Neighbours star Alan Fletcher has paid tribute to the actor who played his on-screen father, posting this tribute on his Twitter account.
Ad. Article continues below.
Immensely saddened to hear dear colleague Bob Hornery has passed away. Generous ebullient man and glorious actor. Tom Kennedy @neighbours

— Alan Fletcher (@doctorkk) May 26, 2015
Bob Hornery appeared on the popular Australian soap intermittently over the years as Karl Kennedy's adoptive father Tom Kennedy.

He made his Neighbours debut in 1996 and was last seen on screen in 2007 when Karl was forced to place Tom in a nursing home after he was diagnosed with dementia.
As well as appearing in Neighbours, Hornery has been a member of the Melbourne Theatre Company for the last 50 years and was in numerous stage productions.
A true gentleman of the theatre, actor Bob Hornery knew how to light up a stage. http://t.co/KUZc9zz9Z1 — Perf Arts Collection (@PAC_ArtsCentre) May 27, 2015
Ad. Article continues below.
Bob Hornery's funeral will be held at Melbourne's Southbank Theatre on Sunday.
Do you remember actor Bob Hornery? Perhaps you were one of the privileged theatre goers to see him perform live on stage.