Watch this bloke show Glastonbury how it's done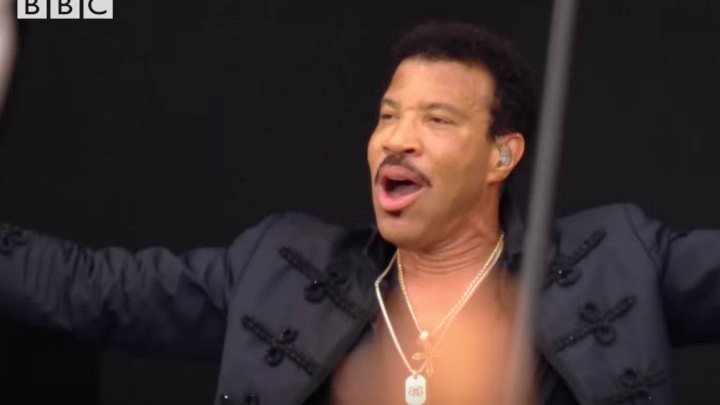 If you'd been dropped into the Glastonbury Music Festival via time machine, you would have thought it was 1985 as Lionel Richie bounced around the stage in front of an adoring – and enormous – crowd.
The former Commodores frontman, who is 66 years young, performed one of the most energetic, awe-inspiring sets of Glastonbury, performing all his classic hits with accompanying lyrics so everyone could sing along.
Mr Richie looked and sounded superb as he busted out Easy Like Sunday Morning and Dancing on the Ceiling to the 100,000 strong crowd.
Reuters reports Mr Ritchie only had to sing half of the lyrics to Hello as the audience filled in the gaps, while All Night Long turned a muddy field in southwest England into a carnival.
Ad. Article continues below.
The Sunday afternoon gig on the last day of Glastonbury has become known as the "legends" spot and last year featured Dolly Parton. Voters in a Telegraph newspaper poll put Mr Richie's performance at the top of the list of best performances. And you'll never guess who came in second… The Who!
It seems for all those performers that come and go, the classics just keep giving.
Watch the video here and tell us, does Lionel Richie still do it for you? Our favourite part of the clip, is the security guards. Keep an eye on them – they've been rehearsing!
Tough question: which is the BEST Lionel Richie song of all time?