New movie 'Grandma' breaks Hollywood stereotypes of age and gender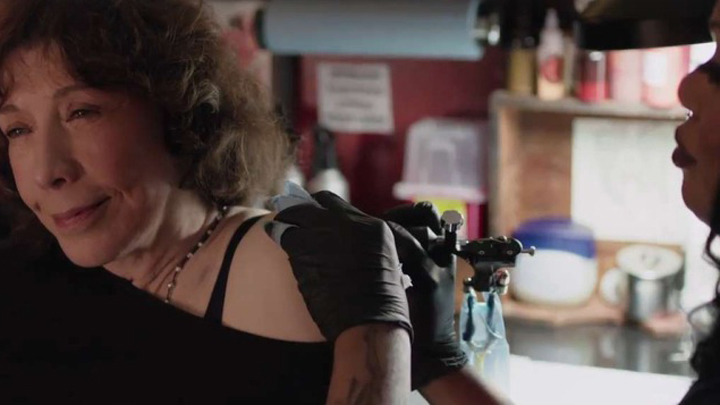 A new comedic film, titled Grandma, features the unusual life of a grandma and it'll have you laughing in no time.
Ad. Article continues below.
Lily Tomlin who stars at Elle Reid isn't your normal granny. She plays a lesbian poet morning the death of her longtime partner and the storyline escalates when her pregnant granddaughter Sage (Julia Garner) shows up asking for cash and she needs it in a hurry. The catch is that Elle is broke and so the duo decide to go around asking old friends for money. One friend in particular is Elle's former friend and tattoo artist played by Laverne Cox. The series of events that follow will give you a good chuckle.
The film will be in theatres at the end of the August and is expected to be a box office hit. It's also regarded as another win for transgendered people and how Hollywood stars are helping to bend the associated stereotypes. Laverne Cox is continuing to break down barriers for the trans-gendered community at large. She is one of the first openly transgendered persons to be nominated for Emmy Awards and isn't stopping there. Her performance in Grandma is another example of her talents.
Watch the trailer of the film Grandma below:
Tell us, do you want to see this film?