WATCH: Andrea Bocelli sing Voce del Silenzio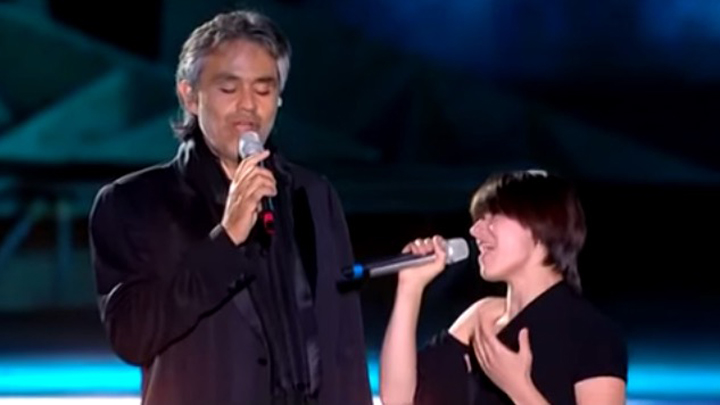 I liked the Andrea Bocelli Facebook some time ago. Since then, I receive regular links and updates. Some, forthcoming Italian concert dates, for example, are of no interest, but others make the association worthwhile. One such is that copied and pasted below, Andrea Bocelli singing 'Voce del Silenzio' a few years ago with Elisa Toffoli (an Italian pop princess who performs under her first name only). Elisa is a tiny little dot, to use an old expression, but has a powerhouse voice that perfectly suits the arrangement and their delivery.
Ad. Article continues below.
Other than being an enchanting performance, the song is played over film of dolphins surfing in to the beach and fishing in the sandy shallows. My heart is in my mouth through parts of this, hoping against hope they remain safe. Because we in Tasmania sometimes have massive dolphin and whale strandings (although none of late, thankfully) I look at this video and wonder if it shows one of the reasons they get themselves in trouble: Surfing in too far, too fast, only then to become stranded, especially when approaching an unknown shore.
'Voce del Silenzio' is a lovely song, performed by two voices brought together to provide listening pleasure. I enjoy it and hope you do, too.