Want to know how to win Monopoly, French Scrabble and solve a Rubik's Cube?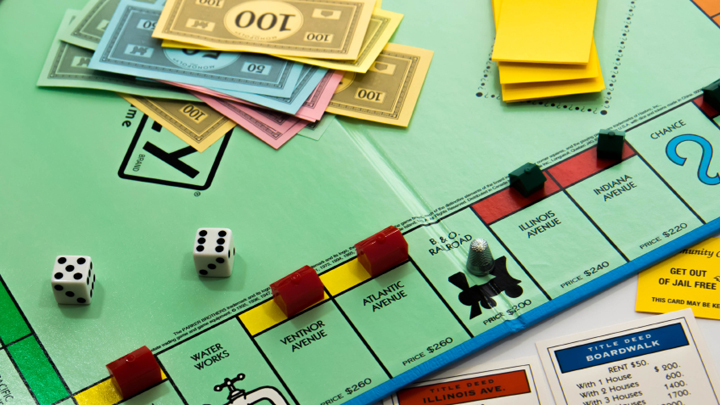 It seems this week has been the week for game championships around the world with Monopoly, Scrabble and the humble Rubik's Cube competitions taking place.
Many of us play board games and mind puzzle every week but how many of us can say we're the best in the world?
Here's what the champs have to say about winning every time.
Monopoly
This week, 24-year-old Natalie Fitzsimons became the UK and Ireland champion and had a few tips for players at home.
Ad. Article continues below.
1. Mortgage everything: Buy every property you land on
2. Don't bother with hotels
3. Put four houses on a property in the hope they run out so other players can't buy them
4. Stay in jail: It's better to be behind bars so you can still collect but don't land on expensive squares
5. Avoid Park Lane: Trust her.
Ad. Article continues below.
Scrabble
I loved playing Scrabble with my grandma, but she was always so good at it. I wish I had a few tricks up my sleeve, or spoke another language. Turns out, you don't need to be fluent in French to be the best as French Scrabble – New Zealander Nigel Richards did it this week and he doesn't speak a word of the language.
During the final round of the tournament in Belgium, Richards beat a French-speaking competitor. So how did he do it? He memorised the whole French Scrabble dictionary in nine weeks despite being unable to understand the words' meaning.
"He won't know what [the words] mean, wouldn't be able to carry out a conversation in French I wouldn't think," Liz Fagerlund, former president of the New Zealand Scrabble Association, told the New Zealand Herald.
Richards has also won world titles for English Scrabble in 2007 and 2011.
Ad. Article continues below.
Rubik's Cube
Last weekend's Rubik's Cube World Championships were held in Sao Paolo, Brazil and it was an Australian that came out on top with a blistering 5.695 second record – yep, that's how long it took 19-year-old Feliks Zembegs to solve a fully mixed up cube.
Mathematicians say the cube can be solved in 20 moves. But how do you do it? You need to use some sort of method, or algorithm, such as solving one side first or read thousands of instructions online.
We'll leave it up to the experts!
Ad. Article continues below.
Tell us, what is your favourite board game or mind puzzle?