VPNs: What you need to know about this barely legal practice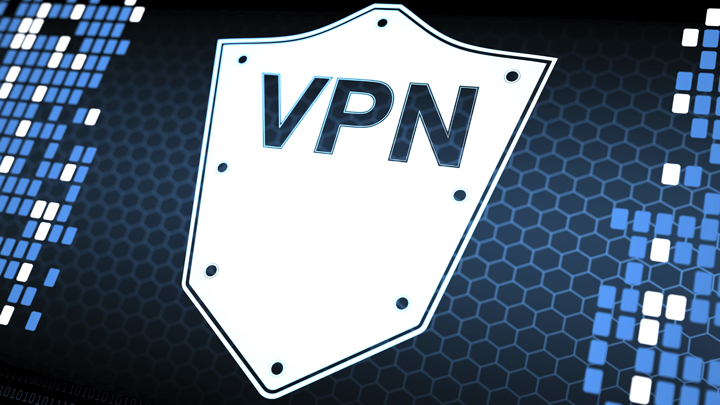 You may have heard the acronym 'VPN' being used a lot in the media lately, but may not have had any idea what it stood for, or what it is. Around 16 per cent of Australians are using a VPN online, which is a 500 per cent increase in subscriptions, according to CNET. But what is a VPN and are they being used to steal content?
VPN stands for Virtual Private Network and, in the most basic terms, it is a group of computers networked together over the internet. It can be used as a method to secure or encrypt communications on an untrusted network (i.e. when you're travelling or an expat in another country), but more recently VPNs have been popular with internet users who wish to access content not available in their country, such as videos and TV shows. This means, with a VPN, you can be in Europe, in an airport, and able to access Australian content online, as this may not be accessible to the average European person. For example, if you love watching catch-up episodes of My Kitchen Rules online but are in London, you won't be able to watch it using a normal internet connection. But if you have a VPN, you'll be like a ghost, navigating through the internet slyly and being able to go undetected to see content that others without a VPN won't be able to.
When you connect to a VPN, a VPN program will launch, you will log in and you will have a secure connection that protects your information. More and more Australians are using these clever gateways to stop being tracked online, since that data retention laws were passed, and also to access television shows not available on Australian free-to-air TV. As you cannot be detected over a VPN, some people use this as an opportunity to consume content they did not pay for, such as Netflix and other streaming programs. They do this by using a VPN to make Netflix think they're in one of the countries they broadcast to (such as the US) whilst you can be in any country around the world. Netflix is now available in Australia but does not have the same programs available to watch, so as is human nature, we look for another way.
Ad. Article continues below.
And at a time where Australians are facing the prospect of having a three strikes infringement notice for downloading illegally, VPNs are looking more appealing for those who do not want to pay for paid content. But isn't that stealing? And is it wrong?
There's currently a grey area in whether this is illegal in Australia, but the fact of the matter is that Australians are trying to access content that they are not meant to access, although there are innocent reasons for wanting to use a VPN to encrypt your data.
A new government bill – Copyright Amendment (Online Infringement) Bill 2015 – to block pirate websites may cover VPN services used to evade geo-blocking and will target "overseas locations" where the "primary purpose of the online location is to infringe, or to facilitate the infringement of, copyright (whether or not in Australia)".
So tell us today: Do you think that VPNs should be made illegal to use in Australia? Is it bad that there are so many Australians accessing content over a VPN, or is it just what we've had to resort to? Would you use a VPN?