Video: Dick Van Dyke is as plucky as ever!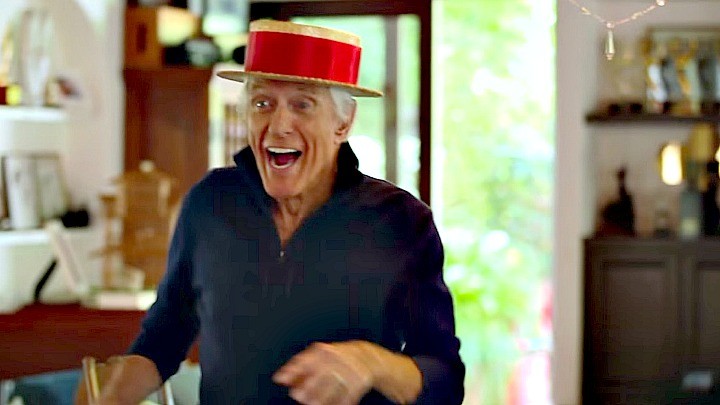 Can you believe this guy? 50 years since doing the penguin dance in Mary Poppins, he's still going. This fabulous clip, featuring the rag-time sounds of the Dustbowl Revival, shows Dick Van Dyke is still every bit the larrikin and full of beans.
As he pesters his wife, Arlene (you is 46 years his junior), DVD is like a restless 20-year-old trying to get his girlfriend to come play. He tries a range of tricks and comic acts, even getting out a Poppins-esque boater and nailing a few tap moves.
Watching him dance and the easy way he moves around you'd never believe the American actor will soon turn 90!
But surely the best thing about Dick Van Dyke, the one feature that has won hearts for five decades, is that hack-jaw smile.
You'll be wearing one too as you watch this video, as you wonder: will he get the girl?
Ad. Article continues below.
Can you believe Dick Van Dyke is almost 90 already?