U2 pay tribute to the late great BB King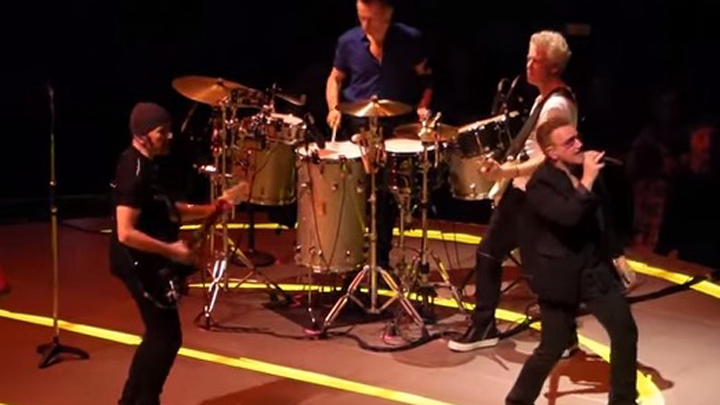 The world lost a star on Thursday when blues legend BB King sadly passed away, and the tragedy has been felt all over the world, especially in the music industry.
Ad. Article continues below.
Many bands and music artists have taken influence from BB King, and one of the biggest bands of the present day, U2, have made their feelings known in a touching tribute at their concert in Vancouver on Friday night.
U2 haven't played their BB King collaboration When Love Comes To Town' since 1993 but thought their show was the perfect opportunity to play the song for the first time in 22 years.
Before the performance, lead singer Bono said, "Let the world get to say goodbye to the great BB King. He was very special".
U2 have just kicked off their world tour, much to the delight of their legion of fans. On opening night on Thursday, guitarist The Edge fell off the stage, but he is OK.
Watch the moving tribute to BB King below and tell us what you think: