U2 busk in disguise on New York subway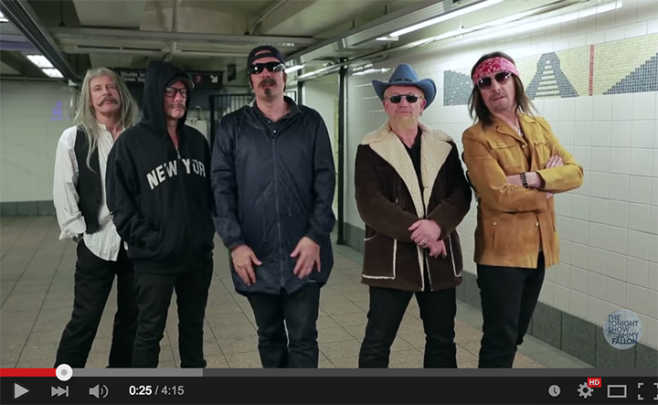 It was a magical moment for New York's subway riders when U2's singers rocked up in disguise and put on a performance most people only dream of witnessing. The acoustics of Grand Central Station at New York's 42nd Street were magnificent enough for Bono to sing red-faced without a mike. In disguises that easily made them look 10 years older, the band belted out a busking rendition of "I Still Haven't Found What I'm Looking For" before ripping off the disguises to unveil themselves, with Jimmy Fallon as their ringleader.
Ad. Article continues below.
Then they belted out "Desire".
Enjoy this clip today. Would you have worked out they were U2 if you had been walking past at the time?
U2 are rather renowned for their surprise concerts, playing at the Apple launch event and a BBC Rooftop party in the last year. But this one took everyone by surprise and the footage is being talked about widely on social media.