Tying the knot: Is later really better? Join the conversation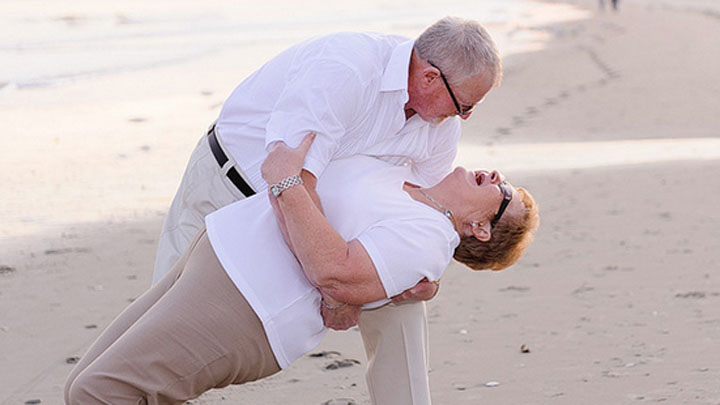 What age did you get married at, and do you regret you didn't get married earlier or later with the benefit of hindsight? Should it really matter, anyway? After all, love is love, right?
Wrong. One of our most-loved Hollywood celebrities firmly believes late is better.
The actress in question, Helen Mirren, says she is happy she waited until she was 52 before tying the knot with Taylor Hackford.
The Oscar-winning actress believes many young women rush down the aisle too soon.
Ad. Article continues below.
"I think marrying late is a very good idea – it worked out for me," Helen said. "In general, I'd say it's not a great idea to marry young.
"And it's a really terrible idea to get married for the frock.
"Girls nowadays have a princess complex – they're longing to have the gorgeous dress, be the centre of attention and live the dream for 24 hours."
It seems many Australians agree with The Hundred-Foot Journey actress because the median age at marriage in 2013 was 31.5 years for males and 29.5 years for females. This was an increase of 0.1 years for both males and females since 2012.
In fact, over 20 years the average age at which Australians first marry has increased. In 2010, the median age at first marriage for men was 29.6 years and 27.9 years for women, an increase of more than three years since 1990 (26.5 years and 24.3 years respectively).
Ad. Article continues below.
However, this doesn't mean we're "going without".
The ABS also reports that cohabitation prior to registered marriage has increased over the past 20 years.
One downside to this increasing tendency of leaving marriage until later in life is that we are also leaving having children until later, when it can become more difficult to become pregnant. Not only is it great to experience the joy of having children, but later in life it is fantastic to see your grandchildren grow up.
How old were you when you got married? Do you think it has made a difference to your relationship? Which camp are you in? Early, later, or never, for that matter? Share your views – and be polite in case your spouse reads them!