TV show puts people at risk for ratings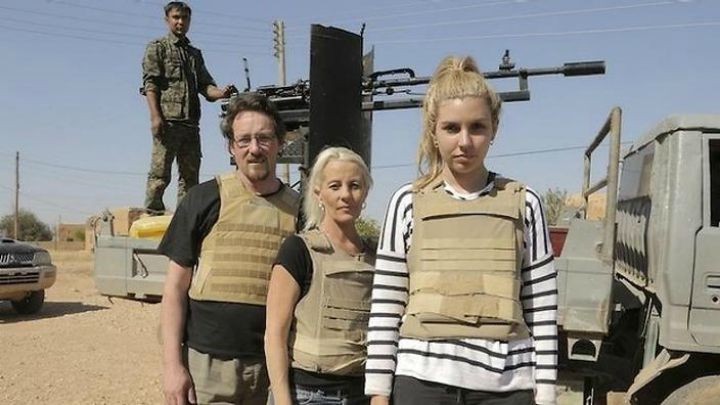 It's no secret that TV producers will do just about anything to secure ratings, but this stunt was downright dangerous.
In the latest series of the SBS TV show Go Back to Where You Came From three of the six participants were taken to Syria, the scene of some of the most vicious and brutal fighting the world has seen in years.
One of the participants, known only as Nicole, has revealed they cast and crew were forced to run for cover when a gunfire fight broke out not far from them.
In the video, you can hear the crew saying "we don't want them to know we're here". The consequences of armed Isis militants capturing Australians on their turf would be horrific. The group has no qualms executing people for media attention.
During filming of the show, Nicole, a detention centre whistle blower, Kim, a Stop the Boats Facebook campaigner, and Andrew, a tough talking school teacher, witnessed why asylum seekers would want to escape from countries like Syria.
Ad. Article continues below.
'We had to move because they were shooting at us,' Nicole told News Limited.
The controversial TV show last aired in 2012. It aims to provoke debate about the situations of boat people coming to Australia, and chooses people with diametrically opposed views on the issue into some of the places asylum seekers come from.
Nicole said, "It wasn't until days later I actually realised, there are people being killed here and we were there actively engaging in war, with ISIS, we could have been killed."
According to SBS, the trio were being guided by Kurdish militants who were guarding a Syrian village from ISIS insurgents.
Ad. Article continues below.
Go Back To Where You Came From, airs on July 28.
Do you think it's appropriate to put people at this great a risk in order to make a point?