Wednesday TV schedule: From laughs to drama, the best shows on the box today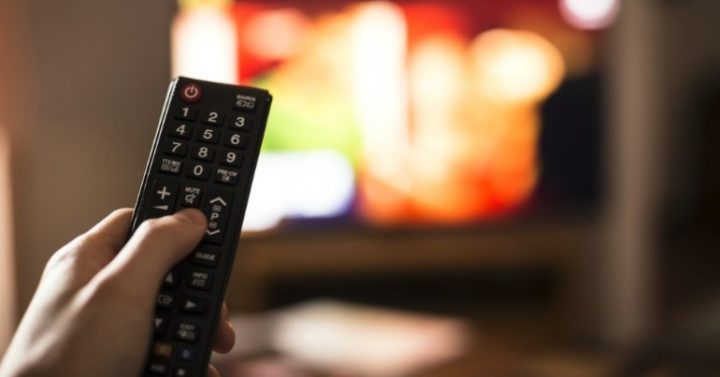 From breaking news and chat shows, to dramatic soaps, shock reality shows and some hard-hitting documentaries, there are some big hitters on television to break up the week just when you need it.
While Home and Away and Neighbours are set for more explosive storylines, celebrity panellists will join forces on Channel 9's 20 to 0ne – Superstar Feuds and more coverage continues live from the PyeongChang 2018 Winter Olympics.
Whether you're spending a day in front of the box, or you're looking forward to a quiet night in, why not treat yourself to some of your favourite shows?
What will you be watching?
Today – 5.30am-9am, Channel 9
Ad. Article continues below.
The all star team will bring the latest in news, sports, politics, entertainment, fashion, health and lifestyle, with some great chats and funny reaction.
Sunrise – 5.30am-9am, Channel 7
Samantha Armytage and David Koch will present the morning show, discussing some of the latest news and current affairs.
News Breakfast – 6am-9am, ABC
Michael Rowland and Virginia Trioli are joined by Paul Kennedy on sport, Del Irani on finance and meteorologist Nate Byrne with the weather.
Ad. Article continues below.
The Talk – 6am-7am – Channel 10
Catching up on the latest news from the US, Julie Chen, Sara Gilbert, Sharon Osbourne, Sheryl Underwood and Eve discuss current events, pop culture and the trending topics in a light-hearted fashion.
Studio 10 – 8.30am-12pm – Channel 10
Natarsha Belling, Joe Hildebrand, Jessica Rowe, Ita Buttrose and Denise Drysdale join forces to bring gossip and their views on current affairs.
Ad. Article continues below.
Today Extra – 9am-11.30am – Channel 9
Hosts David Campbell and Sonia Kruger introduce a range of celebrity interviews, as well as cooking demonstrations with Australia's top chefs, live music performances, and moving real-life stories.
In the Garden – 9am-9.30am – Lifestyle channel
If you're feeling particularly green-thumbed, Kim Syrus shows off ways to winter-proof your home, while hosts Roger and Sally tidy up the veggie garden. Meanwhile, Dr Derek McNair and Kim help dog-proof a yard.
The Morning Show – 9am-11am – Channel 7
Ad. Article continues below.
Larry Emdur and Kylie Gillies will take over with more breaking news and discussions on hot topics making the headlines.
Antiques Roadshow – 10am-11am – ABC
This week, the team arrive in England's beautiful Suffolk to Somerleyton Hall near Lowestoft, where more incredible items are revealed.
PyeongChang 2018 Winter Olympics – 11am-5pm – Channel 7
Ad. Article continues below.
Instagram sensation Kailani Craine will show off her moves in the Women's Figure Skating Short Program, while Kailani Craine joins her. Meanwhile Greta Small takes on alpine skiing and Anton Grimus will star in the ski cross.
Dr. Phil – 12pm-1pm – Channel 10
The star will once again discuss and point his finger at a range of issues including bullying, drugs, domestic violence, depression, and more.
Come Dine With Me – 4pm-5pm – Lifestyle Channel
Another group of hopeful diners join up with their best meals to try to win the prize money – all with some hilarious commentary throughout.
Ad. Article continues below.
Pointless – 4.14pm-5pm – Channel 10
The quiz show sees contestants try to score as few points as possible with difficult general knowledge, with Alexander Armstrong and Richard Osman presenting.
Millionaire Hot Seat – 5pm-6pm – Channel 9
Host Eddie McGuire welcomes six new contestants who go head-to-head to win the cash. 
Family Feud – 6pm-6.30pm – Channel 10
Ad. Article continues below.
The hugely popular show returns, as two families go head to head to win prizes – with Grant Denyer as host once again.
Neighbours – 6.30pm-7pm – Channel 11
Rafael begins snooping around the Robinson Heights construction, while Susan confides in Toadie over her fears about Izzy.
Home and Away – 7pm-7.30pm – Channel 7
Ad. Article continues below.
The favourite Aussie soap has more drama in store, with Jasmine's stalker finally showing his worst side. Meanwhile, Colby confronts Tori over her obsession with Robbo. 
The Project – 6.30pm-7.30pm – Channel 10
Carrie Bickmore, Waleed Aly, Pete Helliar and Fitzy meet new guests and discuss the top headlines of the day. The show has shot up in popularity since presenter Lisa Wilkinson joined recently.
A Current Affair – 7pm-7.30m – Channel 9
Each day this show looks at a crime, current affair, social problem or issue and takes viewers to new depths as its dedicated team investigates.
Ad. Article continues below.
Married at First Sight – 7.30pm-9pm – Channel 9
The reality show that has taken Australia by storm returns as the couples meet each other's families for the first time, and settle into life living together.
I'm a Celebrity, Get Me Out Of Here! – 7.30pm-8.30pm – Channel 10
Another day, another trial, and this time five celebrities will be split into two teams – targets and shooters to earn meals in camp.
My Kitchen Rules – 7.30pm-9pm – Channel 7
Ad. Article continues below.
It's mum and daughter Pat and Louisa's turn to impress in Sydney as they cook up a feast in the hugely popular kitchen show.
20 to 0ne – Superstar Feuds – 9pm-10pm – Channel 9 
Erin Molan and Dave Thornton look at some of the most famous and jaw-dropping star feuds with Sharon Osbourne, John Stamos, Alan Carr, Corey Feldman and Perez Hilton sharing their thoughts.
Madam Secretary – 9.30pm-10.30pm – Channel 10
More drama unfolds as Elizabeth tackles the idea of the Afghan government compromising with the Taliban, while Henry uses Dmitri as bait to convince a Russian spy to help the US.
What will you be watching on TV this Wednesday?