Waleed Aly blasts Australian TV industry for white-washing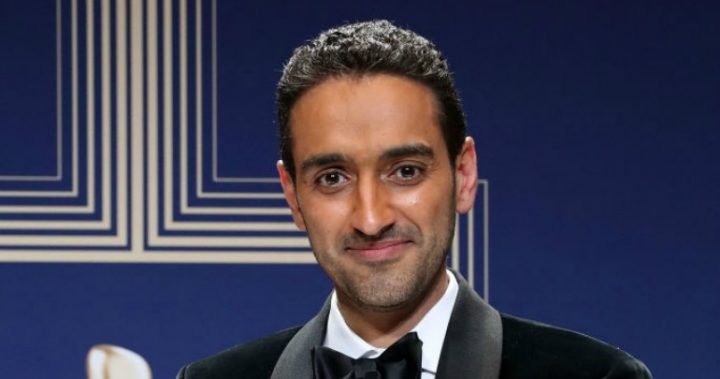 He's always one to share his opinion and TV star Waleed Aly has gone after the industry that made him a household name.
The Project star blasted the Australian TV industry for not fully representing the diversity of the nation.
During his passionate speech at the Media Diversity launch in Sydney, Aly went as far to say that reality TV shows did a better job of showing our country's diversity than anything else on screen.
"Where does diversity turn up on our screens?" News.com.au reports the 39-year-old asking the crowd at the event.
"Reality TV, mostly, because you can't stop brown people cooking. They're going to compete.
Ad. Article continues below.
"And so this happens: You start to see diversity within the casting of reality television far more than you see it in anything that is scripted."
Back in 2013, Korean-born Dami Im won The X Factor. She went on to top the charts and even represented Australia at last year's Eurovision.
Ten years earlier, Malaysian-born Guy Sebastian won Australian Idol and remains one of Australia's highest-selling artists.
Ad. Article continues below.
This year's Masterchef champ Diana Chan grew up in Malaysia, while an array of other reality TV shows such as My Kitchen Rules, Gogglebox and The Voice also feature a cast from a variety of backgrounds.
Aly believed that contestants from different backgrounds did well on reality shows because viewers at home want to see diversity on screens: "Actually, there's a long history of people bonding with non-white persons on reality television shows.
"Outside of that, what we tend to do is package or quarantine our diversity into the role of guests, so we have diverse voices because we have this person who comes on regularly to talk about or whatever."
Aly then turned his focus to scripted and panel shows and slammed them for not representing ethnic people of our country.
The presenter actually won a Gold Logie for his work on The Project, but believes more needs to be done to include the true faces of Australia.
Ad. Article continues below.
He acknowledged the work that the ABC's international arm and SBS do, but believes this content is often hidden away from the masses.
It should be noted that there are shows on mainstream channels that do feature a diverse cast.
Long-running soap Neighbours recently introduced an Indian-Australian family to its line-up as regular characters.
Ad. Article continues below.
Last year, a set of Asian twins also joined the cast and have been involved in some of the show's biggest plots this year.
Jessica Mauboy, who has both an Indonesian and Indigenous background, also has a second series of her hit The Secret Daughter starting on Channel 7 next week.
Mauboy actually got her start in reality TV, placing second on Australian Idol in 2006.
Still, Aly believes more needs to be done and that a lot hasn't changed in the last ten years.
Do you agree with Waleed Aly? Does Australian TV need to be more diverse?