The Chase viewers fume as young contestant bungles '60s question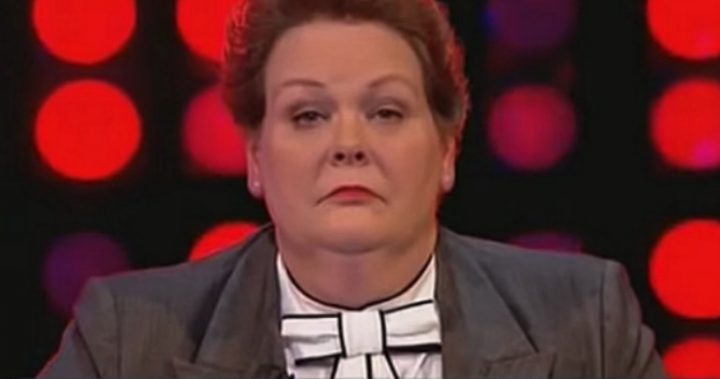 Viewers of the UK version of The Chase were left reeling when a Millennial contestant explained that she couldn't answer a question about the 1960s because it was 'before her time'.
The January 31 episode on Britain's ITV had contestants battling it out against infamous 'frosty knickers' Anne Hegarty a.k.a The Governess. When Sacha, a young contestant, faced Hegarty in the elimination round she was asked the question "Who had a 60s hit with 'It's a Man's Man's Man's Man's World'?" 
Her answer choices included James Brown, Al Green and Barry White, and clearly baffled by the question, she had to take a stab in the dark.  Luckily she chose the correct answer, James Brown. When asked about her answer by Walsh, she admitted, "I'm not sure, it's a bit before my time."
Plenty of viewers were quick to jump on Twitter to point out that knowing things about previous generations and eras was the very basis of a quiz show.
One user brutally wrote: "Did some silly bint say that a question was 'before her time?' IT'S A F*****G QUIZ SHOW, the questions aren't confined to your stupid lifetime. Do you know when the Battle of Hastings happened? YES, but it was also 'before your time' wasn't it?"
Ad. Article continues below.
#TheChase its before my time…….yes,it's called history.

— Howard Wiles (@Caslad65) January 31, 2018
Many were quick to point out that Sasha, who had said she wanted to win money to buy her pet pug dog a bed, had answered many questions already that were also before her time. "The 'bit before my time' excuse for not knowing a question so so lame. The Grinch was written before your time luv, but you still got it!" one view noted.
Others were more supportive, "Go on Sasha! Get your wee pug that designer bed she's had her eye on ????????????#thechase #icant"
The Governess Chases a 17 Step Lead in This £21,000 Final Chase #TheChasehttps://t.co/lEo7JTSYfQ

— The Chase (@ITVChase) January 31, 2018
Ad. Article continues below.
Sasha is not the only Chase contestant that has come under fire recently. A man who forgot his wife's name on air was also quickly admonished by viewers Twitter last month.
After the lucky 'before my time' fluke, Sasha beat the chaser and made it to the last round with the three other contestants by her side. The four contestants battled it out against The Governess and proved victorious, winning £21,000 (A$37,266) split between the four of them.
So not knowing some '60s facts didn't cost the youngster too dearly at all.
What do you think of The Chase? Who is your favourite chaser?
Ad. Article continues below.
Read More: Facebook changes are coming – what it means for you, and for Starts at 60
With Facebook removing news sites from your feeds we ask that you sign up for Starts at 60's emailers here. And to keep us on your wall, join some of our new Facebook groups and clubs:

News Junkies Club – Australia
News Junkies Club – USA 

See news on the change and links to all our other clubs and groups here.