The ABC's hilarious response to Don Burke harassment claims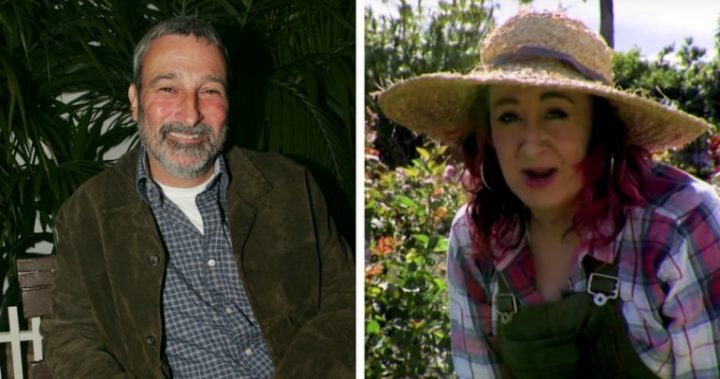 While the allegations against famed TV personality Don Burke are no laughing matter, ABC's new show Tonightly has decided to make light of the serious situation by airing a parody video.
Starring Greta Jackson, the hilarious show called Gardening with Greta features a gardener who is growing her own sex pest in the Australian film and TV industry.
"Today in our garden we're going to be talking about something very special – how to nurture and grow a sexual harasser in the TV and film industry," she explains.
Complete with some soothing music that viewers of Burke's Backyard will be all too familiar with, Jackson can be seen walking through a garden with a watering can, overalls and a floppy hat.
Read more: 200 additional complaints following Don Burke harassment claims
Ad. Article continues below.
"The conditions in which they thrive depend on a variety of factors," she tells the camera.
"Being in a position of power in an industry that's hard to get in to, unfettered access to a lot of aspiring young women who want to get into that industry and in terms of weather conditions, I find that harassers thrive best when there's a climate of denial."
She explains how there will be an influx of rumours and complaints over the next few decades, but said that anyone looking to protect a harasser can simply bury the accusations deep down.
"Then I add a layer of top soil, just so those pesky journalists won't be digging up those stories up until years later," she quips.
Ad. Article continues below.
She jokingly refers to women who speak out against sex pests as "weeds" and advises that words such as "emotional", "silly woman" and "victim mentality" are good to throw around when facing serious allegations of sexual misconduct. She then explains how her personal favourite is "can't take a joke".
The clip comes after 70-year-old Burke was accused by more than 200 women of sexual harassment.
Read more: Don Burke admits affairs in wake of harassment scandal
During an interview with Tracey Grimshaw on A Current Affair, the TV personality admitted that he wasn't always easy to work with by flat out denied being a "psychotic bully", a "misogynist" and a "sexual predator".
He also suggested that he has Asperger's, although admitted that it wasn't actually medically diagnosed.
What do you think of the video?