That's confidence! Jane Seymour shows off weight loss in sexy swimsuit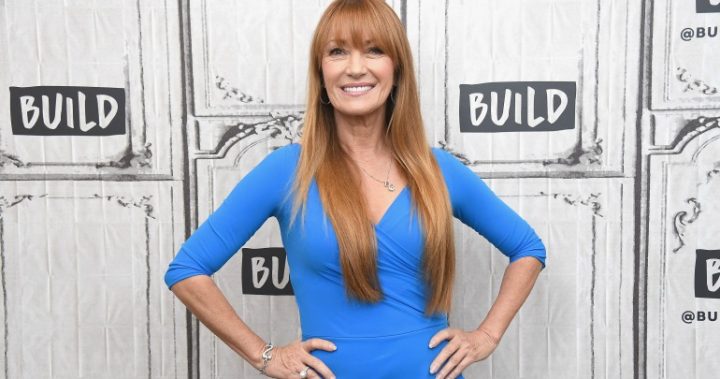 Anyone who lived through the 1980s knows that aerobics was good exercise, if you were able to stomach the amount of spandex-wearing involved.
It was an era when ladies, and men, sweated away in front of the TV to Aerobics Oz-Style, Denise Austin (who's now 60 and still looks amazing) and Richard Simmons, the moisture kept from their eyes by a natty sweatband.
And it still works, according to British actress Jane Seymour, who's showed off her eight-kilo (17-pound) weight loss by posting a picture of herself in a flattering red swimsuit. Seymour says she was inspired to get fit after watching Let's Get Physical, her new comedy series.
In the series, the 66-year-old plays the mother of a man who inherits a gym chain from his wealthy father but must win an old school-style aerobics competition to claim his inheritance. The series, which debuted this month, pays homage to all the fun excess of the aerobics craze, and Seymour recently revealed that she was totally comfortable in the role.
Ad. Article continues below.
"I actually was on the cover of a Jane Fonda workout book, in a striped leotard," she told observer.com. "That shows you how authentic I am to this project because I still have those leotards and those leg warmers, and I still vaguely remember how to do those things."
The star trained as a ballet dancer but a knee injury put an end to her dance career hopes – not that that stopped her appearing as a contestant on the US version of Dancing with the Stars, and she says she continues to enjoy dancing. In fact, she was more than happy to show off some of her aerobics moves on stage during a promotional event last week for the new series.
Seymour, who dons a blonde wig and headband in Let's Get Physical, says she must have been "vaguely channelling my dear friend Olivia Newton-John" when creating her character for the series, but admits she couldn't convince Newton-john to make an appearance on the show itself. 
Ad. Article continues below.
"I tried, but she decided to take a little time off right now," Seymour told observer.com.
Did you love doing aerobics? Which videos do you remember exercising to?