Tearful Blanche D'Alpuget says she's planned Bob Hawke's funeral and grave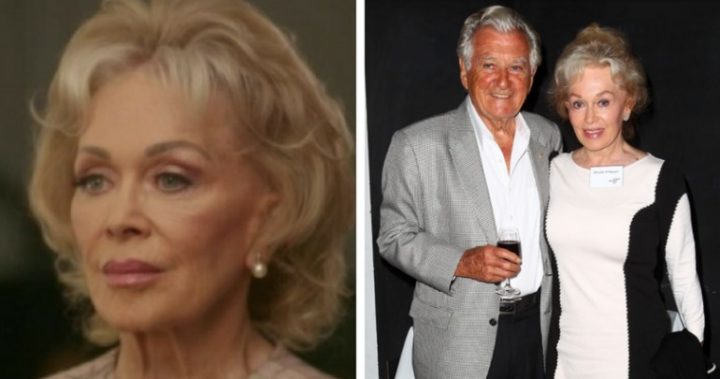 Blanche D'Alpuget broke down in tears as she revealed she and her husband Bob Hawke have already planned what he wants at his funeral – and she's even bought their graves to ensure there's no pressure on their children at a time of grief.
Hawke's one-time mistress, biographer and now wife, Blanche, gave a very open account of their relationship on ABC's 7.30 with Leigh Sales, as she revealed she'd struggle to continue without her husband, if he were to pass away before her. At 88, the former PM is 14 years older than his wife.
Asked if they had spoken about what they'd do if one of them was to die, an emotional Blanche said: "Indeed, we have discussed it. He has no fear of death, and we've talked about it quite a lot. We've talked about his funeral and what he'd like, I've bought the graves and I'm going ahead and planning that.
"If it happens this year, or in five years, and I'm not here myself, one of the children will be able to just take over and join up the dots, because I'd have organised everything."
As Leigh asked how she'd manage without him, Blanche broke down in tears and replied: "With difficulty, he's my best friend."
Ad. Article continues below.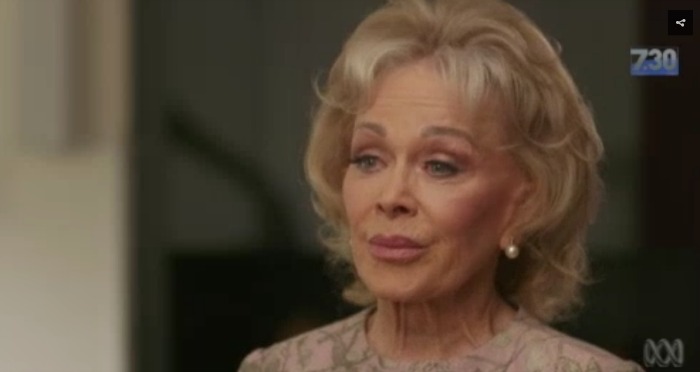 Their romance was one of the biggest political scandals in Australian history, and many Aussies sided with Hawke's first wife, Hazel. Hawke and Blanche met in 1970 and had an on-again, off-again affair for more than 20 years while Bob was married to Hazel. Bob famously withdrew his marriage proposal to Blanche in 1978, saying that "divorce could cost Labor 3 per cent", but he finally divorced Hazel in 1994 and the lovebirds were married two years later.
But if reports are to be believed, the former prime minister and Blanche are still as in love as ever after 20 years of marriage, with a recent interview in The Australian recounting how Hawke still lights up when his wife enters the room. Hazel Hawke died in 2013 of Alzheimer's disease, having never remarried.
Ad. Article continues below.
Read more: Blanche d'Alpuget reveals what she really thought of Bob Hawke when they first met
Blanche has now released two essays focusing on her famous affair with the former PM, and another on love and sex. She insisted to Leigh Sales her love with Bob is "rare".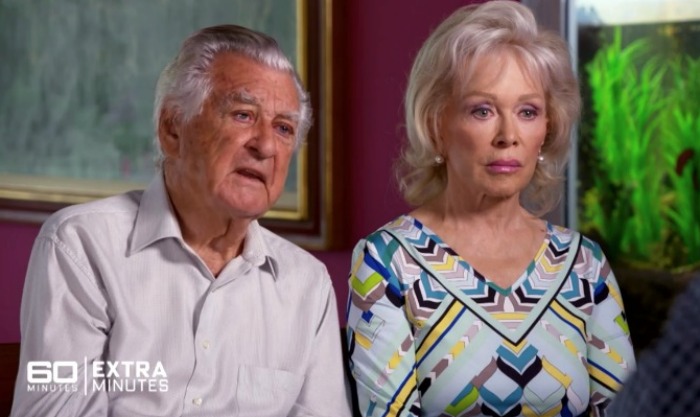 "Of course we married when I was 51 and he was 66, so we'd had a lot of experience and we knew a lot of the things we could go wrong," she said. "Even then it was with some trepidation that we went forward."
Ad. Article continues below.
Asked if a long marriage like hers takes work, Blanche added: "It takes work, but the work becomes easier and easier … A day wouldn't go past where we don't say to each other, at least once, 'I love you'. We're always kissing each other and embarrassing my son. I find myself thinking about him all the time."
She went on: "As we get older, of course one's body changes and the hormones deplete, but there's still a great physical attraction between us."
Read more: Blanche speaks out on sex life with Bob Hawke
Blanche became upset earlier in the chat when asked about Barnaby Joyce's affair with his former staffer, and admitted she became "distressed" thinking about Vikki Campion's unborn baby.
Blanche is an open book – within limits – about her own political affair. In 2008, she wrote an essay entitled On Longing, a tribute to her love and muse, the man we all know as Bob, and in 2010, while promoting the biography she wrote about the former prime minister, she was only too happy to talk about how love keeps them going, although she kept intimate details to herself.
Have you planned your spouse's funeral, or discussed each other's death?
Important information: The information provided on this website is of a general nature and for information purposes only. It does not take into account your objectives, financial situation or needs. It is not financial product advice and must not be relied upon as such. Before making any financial decision you should determine whether the information is appropriate in terms of your particular circumstances and seek advice from an independent licensed financial services professional.