Staying in tonight? Here's how to watch the New Year fireworks on TV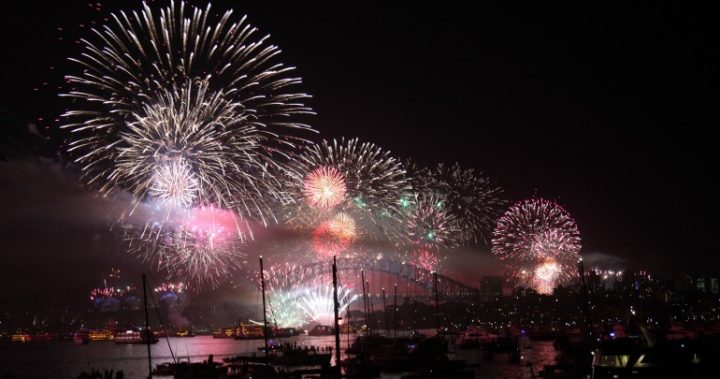 The sky will be lit up tonight with incredible fireworks displays right across the country – and the main ones will be streamed right to your living room.
With live coverage and all the highlights on TV, there's no reason to leave home.
If you don't fancy pushing your way through the crowds to get a front row seat, there's plenty of options to watch the best bits from home.
So sit back, put your feet up and relax – after all, it's a time to celebrate 2017 and welcome a new year in.
Here's a guide to the best TV coverage tonight:
Ad. Article continues below.
Sydney
ABC and iview will air the Harbour Bridge spectacular and festivities live from 8:35pm AEDT.
Alternatively, you can livestream the action from your laptop or tablet at home by following this link to the official website.
Meanwhile, if you'd prefer to listen in over the radio, KIIS 106.5 will play the exclusive soundtrack at 9pm and midnight.
Here are a few of the top TV shows tonight:
Ad. Article continues below.
The Early Night Show
There's no reason for the kids and grandkids to miss out on the activities tonight, and Hoot the owl and comedian Kitty Flanagan will be joining forces on ABC ME at 8.35pm to introduce the start of the activity to younger viewers.
Family Fireworks Spectacular
Shortly after, the kids can enjoy the start of the main event before bedtime, as Jimmy Giggle joins ABC ME presenter Grace Koh and singer Casey Donovan at the bridge.
This will air from 9pm on ABC ME.
Ad. Article continues below.
New Year's Eve with Charlie Pickering
Kicking off at 9.10pm on ABC, The Weekly host will start off the Countdown concert at the Sydney Opera House, before going backstage to interview some of the biggest stars performing on the night.
Countdown Live
And, of course, the main event begins at 9.30pm on ABC.
Performers including Kate Ceberano, Jimmy Barnes, Phil Jamieson and Marcia Hines will join to perform on stage as revellers prepare for the main fireworks at midnight.
Ad. Article continues below.
Rage's New Year's Eve special follows shortly after the display, for people partying into the night.
Melbourne
Yarra Park and Footscray Park in Melbourne will once again host a huge fireworks display at midnight.
To watch it from home however, people living in Victoria can tune in to Channel 7 from 11pm AEDT.
Will you be watching the fireworks from home tonight? Or will you go along?