Starsky & Hutch the latest retro show set for a modern reboot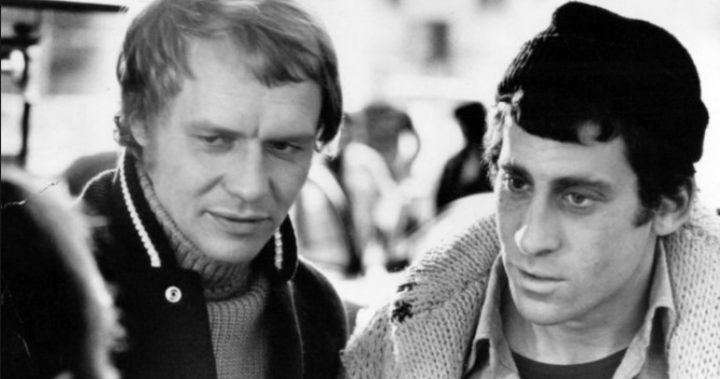 A hit film director hopes to bring 1970s' cops series Starsky & Hutch back to our TV screens – let's just hope it's a bit better than the film remake! 
Deadline reports that James Gunn, who wrote and directed the recent Guardians of the Galaxy movies, wants to revive Starsky & Hutch as a TV series, and is currently selling the idea to big American broadcast, cable and screening networks. 
The original show ran from 1975-1979 in the US, starring Paul Michael Glaser as street-smart David Starsky and David Soul as workaholic Kenneth 'Hutch' Hutchinson, two Californian detectives who worked from a red, two-door Ford Gran Torino called the Striped Tomato. 
In Australia, the show had an even longer run, airing on Channel 9 from 1975-1985 and then on ABC from 1992. 
The show was a ratings hit, with the two stars praised for their chemistry – and the addition of 'snitch' Huggy Bear, played by Antonio Fargas, adding to its popularity. But Glaser grew increasingly unhappy on the show and despite fans and the studio hoping for a fifth season, Starsky & Hutch finished after four seasons, with Glaser's character left fighting for his life after being gunned down.
Ad. Article continues below.
If Starsky & Hutch does get remade for TV, it'll be joining a list of reboots already in the works that includes Miami Vice, The Munsters, and The Jetsons, Deadline notes.
A film version made in 2004 starred comedy actors Ben Stiller as Starsky and Owen Wilson as Hutch and had cameos from the original actors at the end of the movie, but didn't win the  acclaim of the '70s series. Just 49 percent of Rotten Tomatoes contributors said they liked the film, and Stiller ended up taking home that year's Golden Raspberry Award for Worst Actor for his work.
What do you think about remakes? Did you watch the original Starsky & Hutch?