Sandra Sully's 'mini-stroke' fears after suffering major health scare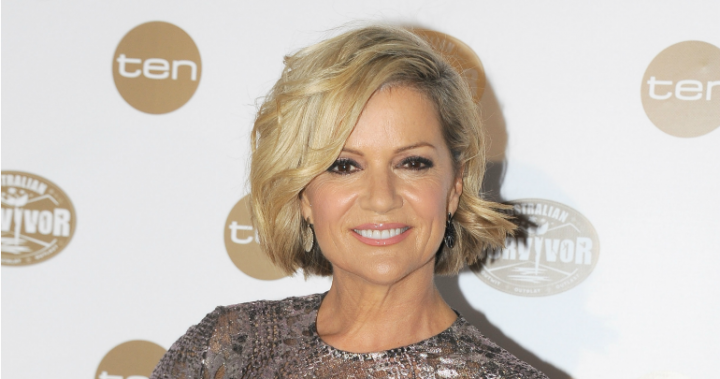 Sandra Sully is always the picture of happiness on screen, but she managed to hide a terrifying health scare last year.
The 52-year-old Channel Ten newsreader has revealed she feared she was suffering a "mini-stroke" when she began to lose her balance and struggle to read her auto-cue on air. Eventually going to hospital for an MRI scan, doctors found white spots on her brain.
Speaking to The Australian's Women's Weekly, Sully said she first sought help when she almost collapsed, as her balance became worse.
"I'd lost my balance. I had to hold the wall," she told the mag, according to the Mail Online. Despite struggling to stay standing, and a pain in her head, she managed to keep up a smile at the Logies. However, the next day she woke up and realised something was very wrong when she found it difficult to "mouth a sentence".
The popular TV star is an ambassador for the Stroke Foundation, so is well aware it's key to seek medical advice early if you're worried. She told the mag: "I thought I was having a mini-stroke."
Ad. Article continues below.
An MRI scan found white spots on her brain, which were causing her to suffer the migraines without a headache. She has since told the Mail Online that while she's considerably better now, "some days are better than others".
Read more: Is it time for women newsreaders to make it to mature age on air?
Sully has been covering news for years, and made a major name for herself when she was the first Australian presenter to cover news of the 9/11 attacks.
She has previously spoken out about the horrific moment she was held at gunpoint in the carpark of her Sydney apartment 20 years ago. The star was left terrified after she was attacked by a masked assailant.
According to news.com.au, the gunman pulled the trigger twice as it was pointed to her head, but it didn't go off. The reason was never confirmed. She previously told Stellar the attack still affects her today, and took many years to get over.
Ad. Article continues below.
"It was at least 10 years before I was ready to talk about it to anyone other than my family, and probably 15 years before I felt like I could put it behind me," she said at the time.
Are you a fan of Sandra Sully? Have you experience anything similar to this?
With Facebook removing news sites from your feeds we ask that you sign up for Starts at 60's emailers here. And to keep us on your wall, join some of our new Facebook groups and clubs:

News Junkies Club – Australia
News Junkies Club – USA 

See news on the change and links to all our other clubs and groups here.