ROK's Flicks: Cafe Society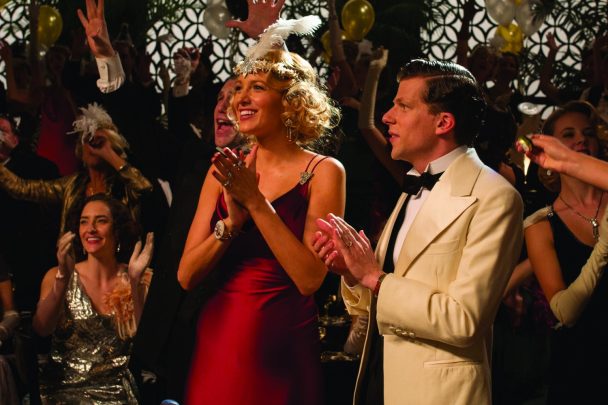 Remember the "good old days" of gorgeous clothes, beautiful homes, wonderful old cars, and foot-tapping music? Woody Allen's latest film Café Society brings it all back. Nostalgia is Woody Allen's forte and this time its superb.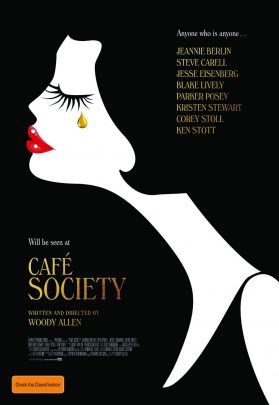 Allen also narrates the story and his voice is a bit awkward and gravelly compared to the beauty of the time, but oh what a time! The film has a gorgeous look to it — the film's appearance is 'bathed' in a retro glow of the 1930s.
Ad. Article continues below.
Bobby (Jesse Eisenberg) is a nerdy young Jewish man from the Bronx who heads west to Hollywood seeking employment from his Uncle Phil (Steve Carrell) who is a very successful power broker "agent to the stars" in Hollywood's film industry.
Uncle Phil makes Bobby wait a bit before giving him an entry-level lackey's job — "We don't want to emphasise the nepotism," Phil says in all seriousness. Uncle Phil can't utter a sentence without name-dropping and seems in all ways the master of his universe. He does have an Achilles heel — he's married, but he's nuts about his secretary Vonnie.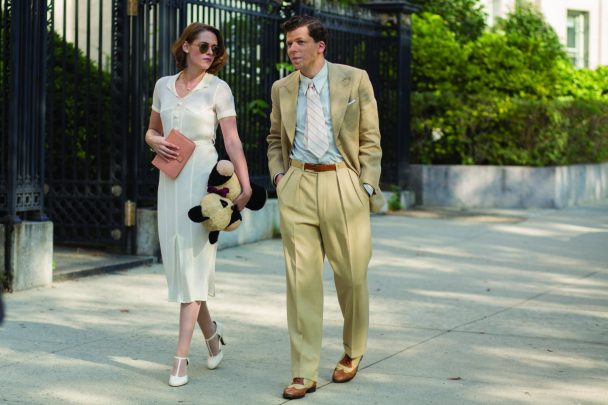 Things really get juicy when Uncle Phil asks Vonnie (Kristen Stewart) to show the local sites to Bobby. As the two youngsters grow closer, Vonnie must choose between the romantic idealism of Bobby, and the luxuries afforded by her older boyfriend.
Ad. Article continues below.
Disappointed in love, Bobby returns to New York and into business with his older brother Ben (Corey Stoll), a gun-toting gangster who owns a nightclub that attracts the thrill-seeking rich and famous of so-called café society… Hence the film's title!
As the years go by, Bobby marries and has a child with Veronica (Blake Lively) the perfect (but not Jewish, much to Bobby's parents' angst) wife and mother.
The final scenes, set in Bobby's nightclub on New Year's Eve are elegant and nostalgic and they transport us back to another place in time.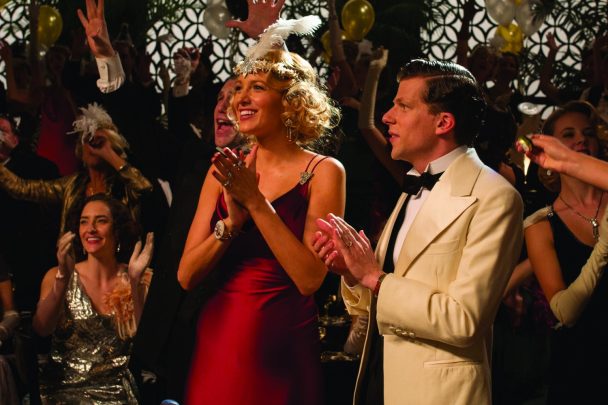 Cafe Society is a beautifully shot film of rare elegance and beauty. The soundtrack is also super, consisting of classics like 'Jeepers Creepers', 'The Lady Is A Tramp', 'I only have eyes for you', 'This can't be love' and many more.
Ad. Article continues below.
If you grew up with this music it will be a rare treat to hear and see it performed like this.
This is a charming film made for all over-60s. The look of 1930s Hollywood and New York City are a delight. It is the perfect film for reminiscing or dreaming.
ROK'S FLICKS RATING: 4 glasses bubbly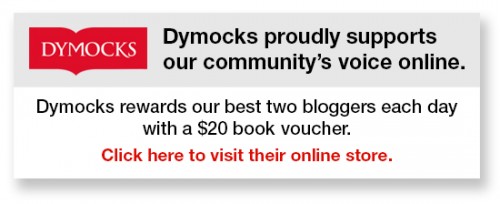 To write for Starts at 60 and potentially win a $20 voucher, send your articles to our Community Editor here.