New Aussie quiz show takes on 'The Chase' with classic pub trivia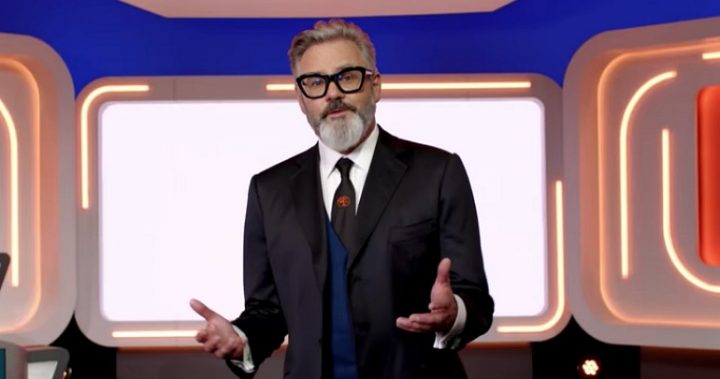 A new nightly quiz show could be set to rival The Chase for the hearts of Aussie quiz-lovers, as contestants go head-to-head in a battle of classic pub trivia and general knowledge.
Think Tank, hosted by TV favourite and comedian Paul McDermott, promises to be a "game show with a difference". Each episode will see three contestants pit their wits against each other. But while popular Channel 7 show The Chase puts each contestant up against an expert Chaser, the ABC's show provides eight 'think tankers' to help guide the competitors. The think tankers are "relatively ordinary Australians with an extra-ordinary love of trivia and general knowledge" – so depending on whether luck and knowledge is on their side, they may end up helping or hindering the contestants.
 "The eight form a 'repository of wisdom' from which our contestants on Think Tank can draw," the ABC explains in its promotion for the show. "But be warned … our Think Tankers – like Australia itself – are made up of a diverse mob of people plucked from all walks of life. They are there to help but sometimes they get it wrong. What happens then? Do you trust your instincts or trust the masses?"
The 'think tankers' may have interests ranging from politics and geography to sport and pop culture.
Ad. Article continues below.
Speaking about his new project, McDermott – who has undergone a dramatic transformation, appearing with a beard and thick-rimmed glasses on the show this week – told The West Australian: "When ITV and ABC approached me, I wasn't really interested in doing a quiz show, it had to have something a bit different about it."
He insisted the fact there aren't huge prizes drawing guests in makes the new show stand out, adding that the entertainment value of Think Tank comes from "getting a great group of trivia nuts and quiz champions in the eight people that make up the Think Tank". 
Think Tank will air at 6pm on weeknights on the ABC, an hour later than 7's The Chase, so the shows aren't in direct competition, allowing quiz fans to take in both if they're super keen.
Will you be watching the new quiz show? Do you think it will offer something new?
Read More: Facebook changes are coming – what it means for you, and for Starts at 60
Ad. Article continues below.
With Facebook removing news sites from your feeds we ask that you sign up for Starts at 60's emailers here. And to keep us on your wall, join some of our new Facebook groups and clubs:

News Junkies Club – Australia
News Junkies Club – USA 

See news on the change and links to all our other clubs and groups here.