'I've always loved her': Morgan Freeman's secret crush on film veteran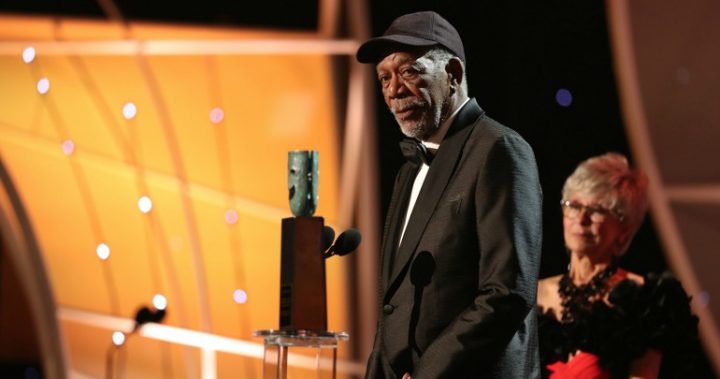 Morgan Freeman is one of the most celebrated actors of his generation and he was celebrated in lavish style at the 2018 Screen Actors Awards.
As the 80-year-old took to the stage to accept his Lifetime Achievement Award, he abruptly called out an audience member. "Hey, you," he said in front of the star-studded crowd. "I'm talking to you. Yeah. You just stand out to me, that's all."
People quickly took to social media to suggest that Morgan had become angry because someone was texting or talking during his special moment, but the Shawshank Redemption star later revealed that it couldn't be any further from the truth. He was simply being a gentleman, acknowledging a lady he has a soft spot for.
"Yeah, that was Lily Tomlin," People reports the star explaining in the press room after accepting his award. "She's a wonder in herself and I've always loved her. I see her, I say hello."
Ad. Article continues below.
In a strange turn of events, Lilly actually received the award the year before. Currently appearing on Netflix hit series Grace and Frankie alongside Jane Fonda, she's had a career that's spanned decades, appearing in films including 9 to 5, Grandma and I Heart Huckabees.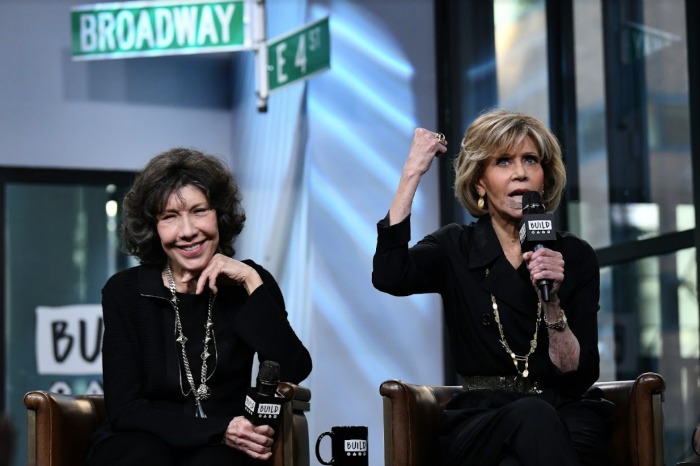 That wasn't the only thing Morgan did on stage that made headlines. He took to the stage wearing a baseball cap, much to the frustration of his dear friend Rita Moreno, who presented him with the award.
Ad. Article continues below.
"Morgan! Morgan!" she shouted as he stood in front of the microphone stand. "Lift up your hat. There we go. Now we can see you." Morgan joked that he'd been nagged by Rita for years. "You have no idea how long I had to put up with that," he told the crowd, shaking his head.
i think someone was talking or texting during morgan freeman's speech and then he called them out and now i'm dead pic.twitter.com/W014rnEDAd

— David Mack (@davidmackau) January 22, 2018
He also used his speech to criticise the very award he received for being modelled on a male figure. As women in Hollywood continue to demand pay equality, Morgan used his platform to show his support for his female co-stars. "I wasn't going to do this. I'm going to tell you what's wrong with this statue," he told the crowd. "It works from the back, but from the front, it's gender specific. Maybe I started something."
The crowd gave the legendary star a standing ovation for his speech, where he also thanked his family and business partner for their support.
Ad. Article continues below.
What did you think of Morgan's speech? Are you a fan of him? What's your favourite Morgan Freeman movie?
---
With Facebook removing news sites from your feeds we ask that you sign up for Starts at 60's emailers here. And to keep us on your wall, join some of our new Facebook groups and clubs:

News Junkies Club – Australia
News Junkies Club – USA 

See news on the change and links to all our other clubs and groups here.