Disappointment as Tom Selleck rejects fans' dream reunion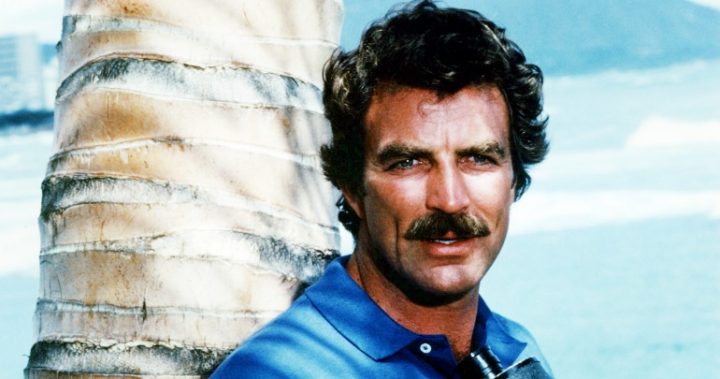 He might be 72 now, but many of us will always remember Tom Selleck as the handsome moustached private eye who wasn't shy is showing off his chest hair.
It's been nearly 30 years sinceMagnum P.I. finished on our screens, can you believe. It ran from 1980 until 1988.
Following in the trend of bringing back the golden oldies, such as Dynasty, Anne of Green Gables and Roseanne, Magnum P.I. is next on the list.
It's by the same group that brought back Hawaii Five-O and MacGyver, so there's a good chance it will be a success.
Ad. Article continues below.
Like the original it will have four key characters, although this time one will be a woman, the role of Higgins.
The new Magnum P.I. follows Thomas Magnum, a decorated ex-Navy SEAL who, upon returning home from Afghanistan, repurposes his military skills to become a private investigator. With help from fellow vets Theodore "TC" Calvin and Orville "Rick" Wright, as well as that of disavowed former MI:6 agent Juliet Higgins, Magnum takes on the cases no one else will, helping those who have no one else to turn to. Action, adventure and comedy aside, Magnum P.I. will also explore a brotherhood forged by the trauma of combat, what it means to return home an ex-soldier, and a commitment to continuing to serve while in the private sector.
Magnum, P.I. – Tom Selleck (Tom Magnum) and his Ferrari 308 GTS (162 episodes between 1980-1988) pic.twitter.com/mahdJWWddL

— Histi Pics (@HistoryOnSepia) October 21, 2017
Ad. Article continues below.
There were talks to get Tom Selleck to take part in some way, but he's busy with Blue Bloods. He's reported to have given the new project his blessing though.
Fans are already saying there's no way you can replace Selleck.
NO NO NO. Do not touch iconic stuff. NO. Only Tom Selleck with the 'stache is Magnum PI https://t.co/fqxyUhnXhL

— Ale (@aliasvaughn) October 20, 2017
Ad. Article continues below.
Do NOT even THINK of trying to reboot Magnum PI. Magnum PI is Tom Selleck. You just STEP RIGHT OFF.

— Rosalyn Roy (@Tygerlylly) October 21, 2017
What do you think? Do you like the idea of a new Magnum PI or can no-one replace Tom Selleck?