Kim Cattrall blasts 'cruel' Sarah Jessica Parker after brother's death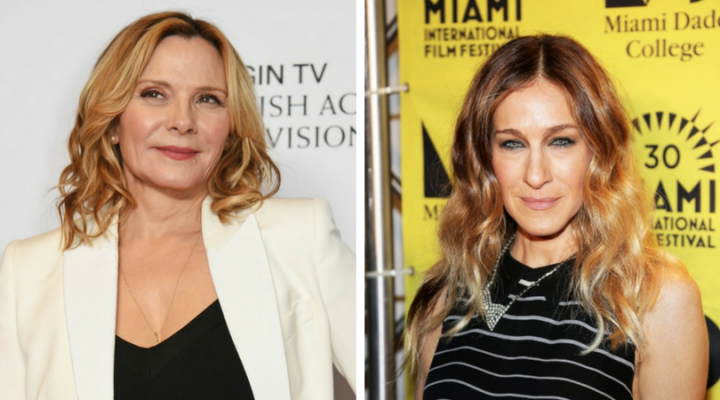 Sex and the City star Kim Cattrall has lashed out at her former co-star Sarah Jessica Parker, branding her a "hypocrite", after her brother's death.
The actresses – who played Samantha Jones and Carrie Bradshaw in the hit '90s TV series – have been known to feud in the past, but Parker appeared to try and offer an olive branch recently, following news of Cattrall's brother's tragic death.
Christopher Cattrall, 55, passed away after he went missing from his Canada home, and his sister was one of the first to pay tribute to him.
"I would like to thank my fans, friends, and my #SexandtheCity colleagues for the outpouring of support for myself and family over the past 72 hours," she wrote on Instagram at the time.
Ad. Article continues below.
However, while her other co-stars' messages appeared to be accepted well, the same couldn't be said for Parker's.
After she said: "I can't begin to know how her family is managing such a loss," Cattrall posted a scathing message back to her on social media, for the world to see.
While she branded her a "hypocrite", the message itself read: "I don't need your love or support at this tragic time @sarahjessicaparker." Alongside that, she wrote: "My Mom asked me today 'When will that @sarahjessicaparker, that hypocrite, leave you alone?' Your continuous reaching out is a painful reminder of how cruel you really were then and now.
Ad. Article continues below.
"Let me make this VERY clear. (If I haven't already) You are not my family. You are not my friend. So I'm writing to tell you one last time to stop exploiting our tragedy in order to restore your 'nice girl' persona."
At the end, she added a link to an article on the New York Post with the headline: "Inside the mean-girls culture that destroyed 'Sex and the City'."
Ad. Article continues below.
While Parker is yet to publicly acknowledge the comment, the pair have been rumoured to have suffered a tense relationship for years. Cattrall ruled out ever returning to the show recently, after claiming her relationship with some of her co-stars had turned "toxic".
"I'm disappointed. We had this beautiful, funny, heartbreaking, joyful, very relatable script and story," she told Extra at the time. After she came under fire for claims she had made filming difficult with 'demands', she took to Twitter to outright deny the allegations.
Are you a fan of Sex and the City? Are you sad to see this feud happening?