Judi Dench hopes 'Me Too' campaign won't 'get out of hand'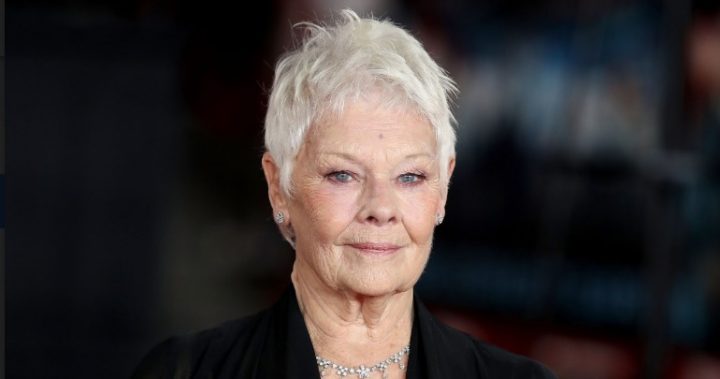 Judi Dench has revealed she now hopes the 'Me Too' campaign against sexual harassment won't "get out of hand" as it continues to gain supporters across the world.
The actress, 83, has enjoyed decades of success in the entertainment industry, working alongside some of the biggest names in movie, and now she has shared her views on the scandal rocking Hollywood.
Speaking to the Daily Mirror, she said: "As long as it doesn't get out of hand, I think it's fine. But I don't want people taking advantage. I'm not ­worried, I just don't want it to get out of hand."
Dench has worked closely with disgraced Harvey Weinstein in the past – who now stands accused of multiple crimes against women. She previously shared her shock at the allegations, and said she was "horrified".
Read more: Your morning heart-starter: Five surprising facts about Judi Dench
Ad. Article continues below.
"Whilst there is no doubt that Harvey Weinstein has helped and championed my career for the past twenty years, I was completely unaware of these offences which are, of course, horrifying, and I offer my sympathy to those who have suffered, and wholehearted support to those who have spoken out," she said at the time.
Meanwhile, the award-winning actress admitted she had suffered discrimination during her career over her looks, and added to the site: "Somebody once said to me, 'You've everything wrong with your face and you'll never make films'. I said, 'Well, thanks, that's fine because I actually don't want to make films. I only want to be in the theatre'."
Dench famously won an Oscar in 1999 for her performance as Elizabeth I in the Weinstein film Shakespeare in Love. She went on to receive Oscar nominations for five more Weinstein-distributed films.
It comes just days after the star, who has played M in eight James Bond movies, said that Bond should be a man – despite calls for a woman to take the lead role. Asked if she would like to see a female lead, Dench said: "Not much, no. I think it should be a man. But who knows," The Sun reported.
Read more: Judi Dench slams PC plans for James Bond
Ad. Article continues below.
Speaking to Sunrise recently, Aussie heartthrob Chris Hemsworth, 35, said he would "jump" at the chance to play Bond. 
Confirming his contract, playing iconic Marvel character Thor is up, hosts Samantha Armytage and David Koch asked Hemsworth if he would consider the role.  "Yeah, I mean, I think any actor would jump at that opportunity," he said. 
However, Chris added that he would like to see the role go to a British male or female. 
Do you agree with Judi Dench? Are you a fan of hers?