Helena Bonham Carter to play Princess Margaret in Netflix drama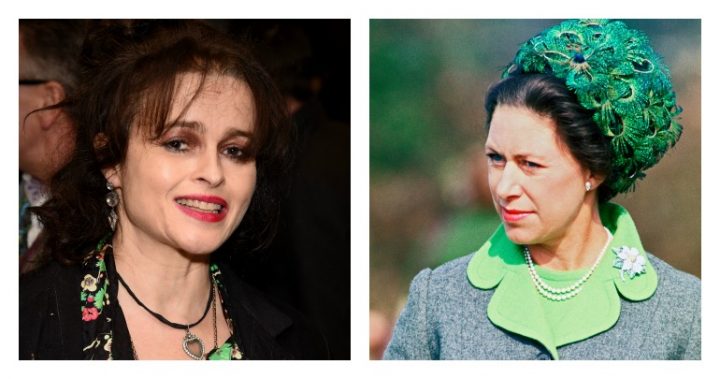 The Crown has found a new princess.
British actress Helena Bonham Carter is set to star as Princess Margaret in the third season of Netflix's hit drama The Crown, chronicling the late royal's life throughout the 1970s.
Carter will take the reigns from actress Vanessa Kirby, who brilliantly played the princess in seasons one and two.
Clair Foy will also be replaced with Olivia Colman confirmed to take up the role of a middle-aged Queen Elizabeth.
While the Monarch's life is the main focus of the show, fans were gripped by Princess Margaret's story line, which detailed her broken relationships, heavy drinking and contempt for her sister's authority.
Ad. Article continues below.
Season two dedicated entire episodes to the courtship between Margaret and Antony Armstrong-Jones, and the Queen's hesitation about letting the wild commoner marry into the Royal Family.
The Crown has been one of Netflix's most popular shows with millions tuning in to watch the gripping dramatisation of the Royal Family's lives over the decades.
The first two seasons examined the royals lives throughout the 1950s and '60s, addressing King George V's death, the Queen's struggles to adjust to her new role and rumours of Prince Phillip's philandering.
Season three is lining up to be just as binge-worthy, with show producer Suzanne Mackie confirming audiences "start meeting Camilla Parker Bowles" in the early episodes.
Prince Charles met then Camilla Shand, at a polo match in 1971 and dated her until leaving for the Royal Navy in 1973.
Ad. Article continues below.
Series creator Peter Morgan told Vanity Fair he was yet to decide if and when Princess Diana would be introduced into the script.
"The Diana stuff . . . I haven't figured out what I'm going to do with her if I ever get that far," he said. "I've mapped out what might be a third season. If she were to be introduced, it'd probably have to wait until the fourth."
One question yet to be answered for season three is who will replace Matt Smith as Prince Phillip.
Netflix announced last year that the entire cast would be replaced ahead of the new season to account for the jump forward in the show's timeline.
Newsweek has suggested Smith's fellow Doctor Who David Tennant, Paul Bettany, and Ralph Fiennes could all be up for the part.
Ad. Article continues below.
Production on the new season is expected to start later this year.
Do you watch The Crown? Do you think Helena Bonham Carter is a good choice?