Fawlty Towers is 40! Here are our absolute favourite Basil rants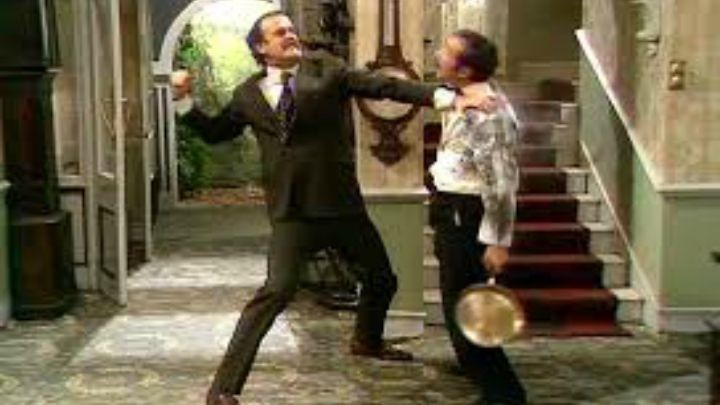 Can you believe Fawlty Towers is 40?! The comedy still seems so fresh and so funny, it's really hard to believe we've been watching on and off for four decades. We loved it all the way through the second half of the 70s it has definitely stood the test of time. The BBC only made twelve episodes and the series starred and was written by the then-married John Cleese and Connie Booth.
Basil Fawlty ranted his way through running a fictional hotel in the seaside town of Torquay and the central characters were Basil played by Cleese and his bossy wife Sybil played by Prunella Scales, who were both completely unsuited to careers in customer service. Connie Booth was the comparatively normal chambermaid Polly, and Andrew Sachs starred as Spanish waiter Manuel.
In a list drawn up by the British Film Institute in 2000, voted by industry professionals, Fawlty Towers was named the best British television series of all time.
Basil's rants and caustic comments were the reason we all watched and he never let us down.
This is our list of the top 5.
Ad. Article continues below.
5. "A satisfied customer. We should have him stuffed."
4. Whose fault is it?
3. Basil: ranting at his broken down car. "Start, you vicious bastard. Oh my God. I'm warning you, if you don't start… I'll count to three. 1, 2, 3, right, that does it. I'm going to give you a damn good thrashing."
Ad. Article continues below.
2. Basil gives Manuel a language lesson
And our favourite Basil Rant has to be this:
1. Don't mention the war!
Do you have a favourite moment or rant? Do you remember watching Basil and the gang in the 70's, and do you think Fawlty Towers has stood the test of time?