Epic game show fail as man gives hilarious answer to 'singles' question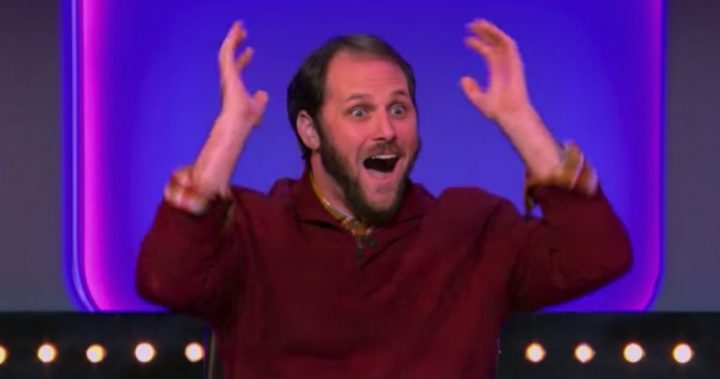 Hearing a question fired at you, on TV, while facing a panel of celebrities, undoubtedly brings a lot of pressure with it. But for one game show contestant, it meant an epic fail when it came to giving his answer.
Contestant Barry appeared on US quiz show Match Game recently, to answer a series of questions. After proving an early success on the show, he was asked by host Alec Baldwin to fill in the blank in a sentence – before the panel opposite him did the same, hoping to match his answer.
The sentence was: "Last Friday was singles night at Chuck-E-Cheese. To heat things up, they emptied the ball pit and filled it with – [blank]."
With six celebrities all attempting to get the same answer as him, the odds should have been in his favour. The only problem was, instead of "singles", Barry heard "seagulls".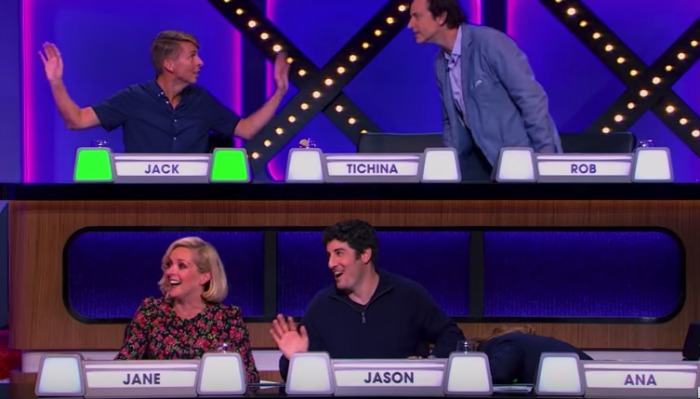 As Baldwin repeated the question to the celebrities, Barry looked visibly uneasy, before finally announcing his answer of "fish". He immediately realised his mistake and buried his head in his hands. The audience couldn't contain their laughter, and taking sympathy on the guest, each celebrity immediately stepped up to give him a hug.
Safe to say the panel's answers were very different, and poor Barry was eliminated from the show. The moment didn't go unnoticed with fans, and many took to Twitter to share their shock at the huge fail.
Ad. Article continues below.
One wrote on Twitter: "Match Game is the gift that keeps on giving… 'It's not seagulls night'?!" While another wrote: "This guy in Match Game did NOT just really think that they said it was 'seagulls' night at Chuck Cheese."
And one wrote: "I'm watching 'Match Game' / the question was 'It was single's night at Chuck-E-Cheese, so the adults took out the balls in the ballpit / replaced them with _' but the player thought he said 'seagulls' / his answer was 'fish,' / all six actors hugged him."
Seagulls Night: Discuss. #MatchGame

— Match Game (@matchgameabc) February 1, 2018
It's not the first game show fail, nor will it be the last. Everything from The Chase to Countdown has seen some incredible answers on air, leaving hosts blushing. Viewers of the UK version of The Chase were left reeling recently when a Millennial contestant explained that she couldn't answer a question about the 1960s because it was "before her time".
Ad. Article continues below.
Read more: The Chase viewers fume as young contestant bungles '60s question
The January 31 episode on Britain's ITV had contestants battling it out against infamous 'frosty knickers' Anne Hegerty a.k.a The Governess. When Sacha, a young contestant, faced Hegerty in the elimination round she was asked the question "Who had a 60s hit with 'It's a Man's Man's Man's Man's World'?" 
Her answer choices included James Brown, Al Green and Barry White, and clearly baffled by the question, she had to take a stab in the dark.  Luckily she chose the correct answer, James Brown. When asked about her answer by Walsh, she admitted, "I'm not sure, it's a bit before my time."
Are you a fan of Match Game? What is your favourite game show?
Read More: Facebook changes are coming – what it means for you, and for Starts at 60
Ad. Article continues below.
With Facebook removing news sites from your feeds we ask that you sign up for Starts at 60's emailers here. And to keep us on your wall, join some of our new Facebook groups and clubs:

News Junkies Club – Australia
News Junkies Club – USA 

See news on the change and links to all our other clubs and groups here.