Aunty Jack Show star Rory O'Donoghue dies age 68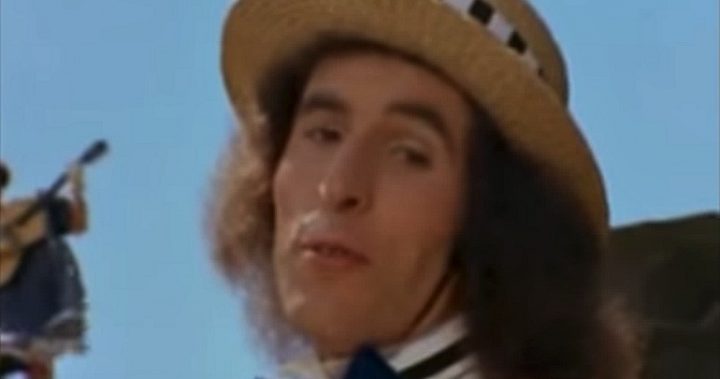 Rory O'Donoghue, known to a generation of Aussies as 'Thin Arthur' from The Aunty Jack show, died in a Sydney hospital at the age of 68, his family has announced.
Many Australians will remember the day The Aunty Jack Show marked Australia's transition into colourised television with plenty of hilarity, as well as the mildly threatening catchphrase, "I'll come round to your house and I'll rip yer bloody arms off".
The original show ran from 1972 to 1973, before returning for a one-off, five-minute special on the ABC in 1975 that was the first TV show to be broadcast in colour in Australia.
In the special, the characters Aunty Jack, played by Grahame Bond, O'Donoghue's Thin Arthur, and Kid Eager, played by Garry McDonald, have a futile fight against the 'colour' that they end up losing, despite employing 'colour remover'.
The show was also the first time Australian viewers were introduced to the character Norman Gunston.
Ad. Article continues below.
O'Donoghue was already well known for his musical talent and acting abilities when he met comedy partner Bond at the Sydney University revue. O'Donoghue's musical talent was well utilised when he produced 'Farewell Aunty Jack' in 1974, a song that held Number 1 spot in the Aussie charts for three weeks.
The two went on to produce many comedic works as well as compose music for stage productions, while O'Donoghue also wrote music for film, television and advertising. Bond and O'Donoghue were awarded Best Movie Score in 1981 by the Australian Film Institute for their work on the classic Aussie film Fatty Finn.
Bond told The Australian that O'Donoghue was "a beautiful man". "He was kind and he was gentle and he was sweet," his long-time friend said, adding that he was a generous mentor to many younger musicians (he tutored music at high schools) and a great collaborator with whom to work.
O'Donoghue took up iron man challenges and marathons in the last decade of his life. His daughter Jessica, one of his four children, revealed on Facebook that he had died on December 13.
Ad. Article continues below.
Jessica O'Donoghue also revealed that her father had suffered from severe depression and mental illness for many years, and that he had taken his own life while being treated in hospital.
"Dad had a long battle with his demons and despite his amazing life, talent and success, he was not able to overcome the illness that plagued him," she wrote in another Facebook post.
"We hope that by sharing this we can bring more awareness to the serious issue of mental illness and that we can support those in need. If only Dad could have read all your lovely words and thoughts. He touched so many people with his light and talent. He was surrounded by so much love, it's such a tragedy that his illness prevented him from feeling it."
O'Donoghue's memorial service will be held at 11am on December 22 at the Parramatta Riverside Theatre, where he performed his final solo show, and all are invited to attend, his daughter Jessica said in a public Facebook post.
If you or someone you know is dealing with depression or mental illness, call Lifeline on 13 11 14 in Australia for support.
Do you remember The Aunty Jack Show and the start of colour TV?