A Place to Call Home is back. Win tickets to a very special screening with Noni Hazlehurst!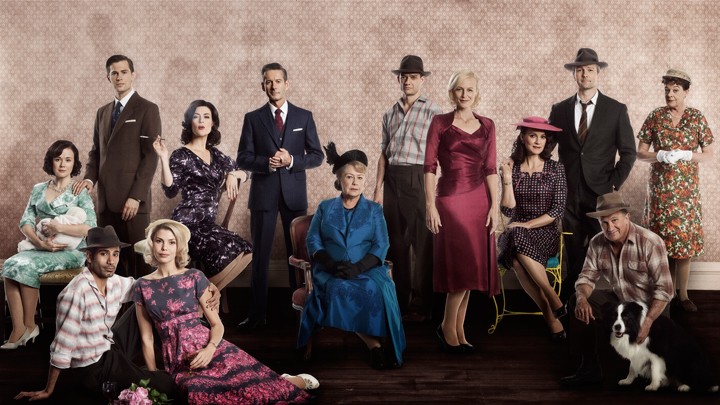 A Place to Call Home is one of the favourite shows of the Starts at 60 community. We were distraught when it got the axed last year. We collectively leapt for joy when it got a new lease of life.
Ad. Article continues below.
The show returns on Sunday September 27 at 8:30pm on Foxtel's SoHo channel. However, if you're lucky, you could be watching it tomorrow!
Thanks to Foxtel, we're giving up to 40 of our lucky South-East Queensland readers free tickets to see the first new episode on the big screen! Enter the form below for the chance to join us on Tuesday (September 15), 6:30 at the Brisbane Myer Centre,
The screening will be accompanied by a very special cast Q&A with stars Noni Hazlehurst and Abby Earl.
Fill out the form below for your chance to win a free ticket. We look forward to seeing you there!
As Australia faces internal and external threats to its way of life so too do the people of Inverness, and previous alliances and relationships are tested.
Sarah's dilemma, between her feelings for George and her duty to her husband Rene, is exacerbated by a heartbreaking secret. James and Olivia's relationship is under pressure while the true parentage of baby George is threatened with exposure. Elizabeth Bligh's decision to leave Ash Park to explore a life of her own proves more difficult than she thought. Anna and Gino face the difference between the fairytale romance and the reality of married life. Independent lovers Carolyn and Jack try to move closer to a commitment. Through it all Regina's manipulative behaviour weaves an impenetrable web around George.
In the sleepy village of Inverness, sex, death and secrets are never far below the surface.
A Place to Call Home Season 3 premieres Sunday, September 27 at 8.30pm EST on Foxtel's SoHo channel.