Tom Hanks stuns newlyweds by crashing their wedding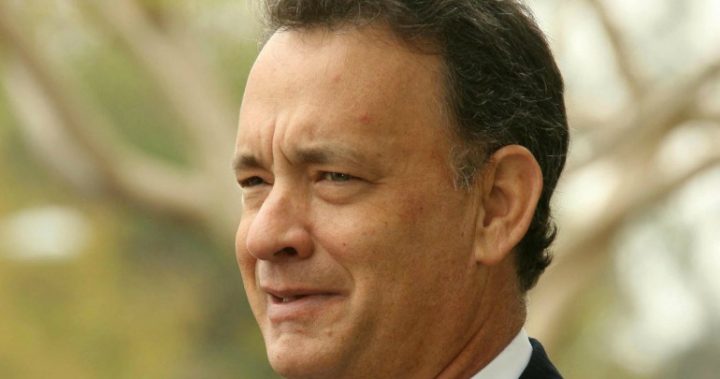 Tom Hanks is such a darling and what he did over the weekend proves just that. When newlyweds Elisabeth and Ryan were taking their wedding pictures in Central Park, the last thing they expected was to bump into Forest Gump. Out of nowhere, Tom Hanks just dropped in and congratulated the stunned couple. The Oscar winner later shared a snap on Twitter with the caption, "Elizabeth and Ryan! Congrats and blessings! Hanx."
The funny and happy moments were captured by the couple's wedding photographer, Meg Miller Photography, who said, "Yesterday's wedding was so beautiful! Elisabeth and Ryan you planned one amazing celebration. The icing on the cake was @tomhanks stopping in Central Park to wish them congratulations."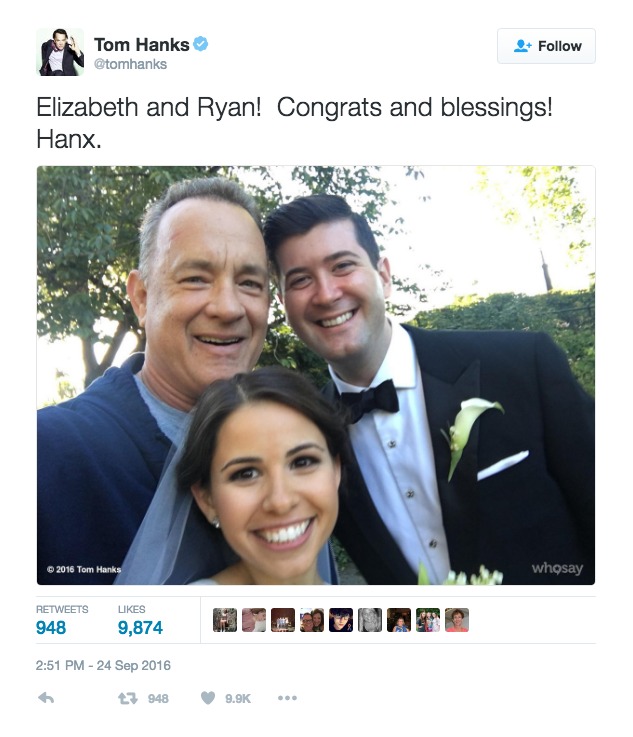 Tom Hanks Tweeted this photo of him with the couple. Source: Twitter/
Ad. Article continues below.
@tomhanks
This wasn't the first time Hanks has crashed a wedding. Previously, when he was filming 1993's Forrest Gump in Beaufort, South Carolina, Hanks posed with a woman named Mary Dunning Chapman just as she was about to get hitched.
Chapman recalled the funny experience, "My bridesmaids and I were walking around the side of the church getting ready to 'walk down the aisle' … I saw this light blue Lincoln at the stop light just down from the church, and there was a guy hanging out waving and honking the horn. I didn't think anything of it … By the time we got to the front of the church, the car pulled up, and this guy hops out and runs up to me! He says, 'Hey, I'm Tom Hanks, and I just wanted to say good luck!' He hugged me and kissed me on the cheek! I was shocked but managed to get the photographer to snap a great shot. The rest of the wedding was kind of a blur!"
According to reports Hanks even signed the photo with Chapman after the wedding. He wrote: "Congratulations! The only bride more beautiful was the one I married … I'm just sorry I missed the ceremony! God Bless, Tom Hanks."
Do you love Tom Hanks?